A drone for cleaning solar panels is on its way
Marie Donlon | December 17, 2021
Israeli solar farm services firm Solar Drone and Israeli drone manufacturer Airobotics have jointly developed a solar panel-cleaning drone.
The so-called "Drone-in-a-Box" system is a quadcopter that relies on artificial intelligence (AI), image generation, machine learning, data mining, real-time analysis and cloud technology to clean hard-to-reach solar panels.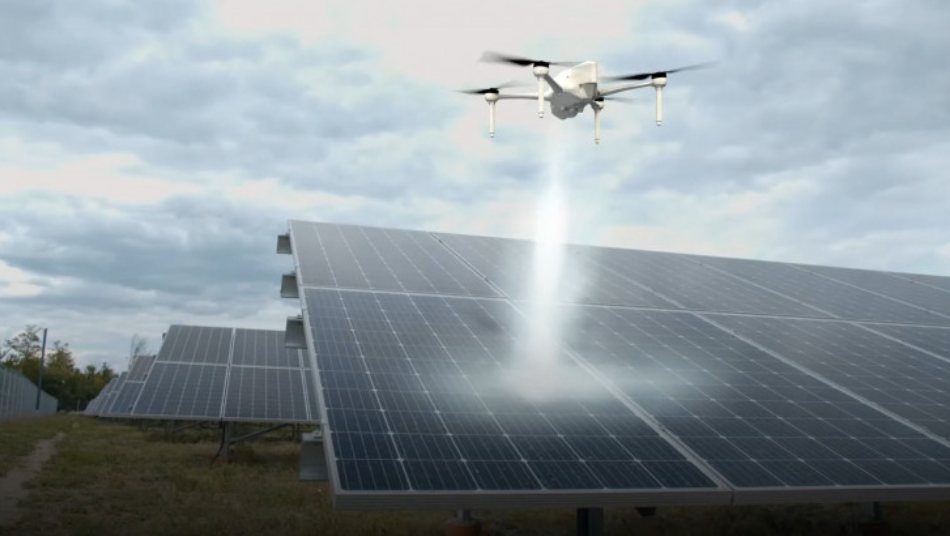 Source: Airobotics
Often located atop tall buildings or in remote locations, solar panels accumulate dust and debris, thereby impacting their performance and making it necessary to regularly clean them — a task that is conducted manually.
As such, Solar Drone and Airobotics created the drone quadcopter so that it can be easily deployed to solar panels from a weather-proof docking station located close to solar panel farms. Reportedly, the drone flies directly to each panel, aligns itself with individual panels and sprays cleaning fluid on each individual panel.
According to its manufacturers, the autonomous drone can reduce solar panel cleaning costs by roughly 25%.
For more on the solar panel cleaning drone, watch the accompanying video that appears courtesy of Airobotics and Solar Drone.