Video: Robotic system performs full and partial knee arthroplasties
Marie Donlon | December 16, 2021
Global medical technology firm Smith+Nephew has created a handheld surgical robotic system for performing both total and partial knee arthroplasties, the surgical reconstruction or replacement of a joint.
The CORI handheld surgical robot is a mobile solution that incorporates a 3D intra-operative imaging system along with a robotic sculpting tool. According to Smith+Nephew, the CORI system enables surgeons to measure, plan and perform knee surgery that is personalized to the patient's unique anatomy.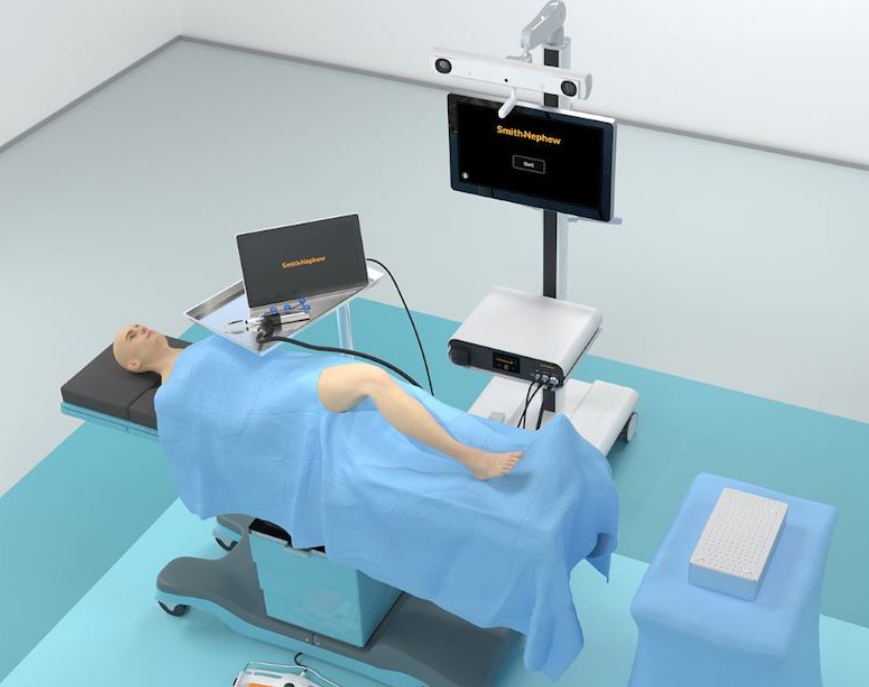 Source: Smith+Nephew
Simon Tarry, managing director, U.K., Ireland and Nordics, Smith+Nephew, said: "The CORI system enables every patient to have a knee replacement that is shape matched and aligned to their specific anatomy. We know that outcomes aren't consistent in non-robotic surgeries and that one in five patients have issues following surgery. Our technology has evolved so that we can achieve a personalized fit to each individual patient."
The maker of the CORI system suggests that procedures performed with the robotic solution result in less pain, fewer revisions and greater patient satisfaction following surgery.
For more on the CORI system, watch the accompanying video that appears courtesy of Smith+Nephew.