Squid-inspired camo works with light
Marie Donlon | December 16, 2021
New squid-inspired camouflage that alters the wearer's appearance via light has been developed by scientists from the Shanghai Jiao Tong University, in Shanghai, China.
To create the camouflage, the team of scientists sandwiched two different types of film — rigid polymer film and a soft substrate layer mixed with pigments — together.
According to the team, the soft, pigmented layer will expand and contract when exposed to light waves. Together, the hard and soft layers will create what the researchers call a "mismatch," wherein the states of the layers produce reversible wrinkles in the skin. Meanwhile, a trick of optics — the science of scattering light — determines if the skin appears colorful or hidden.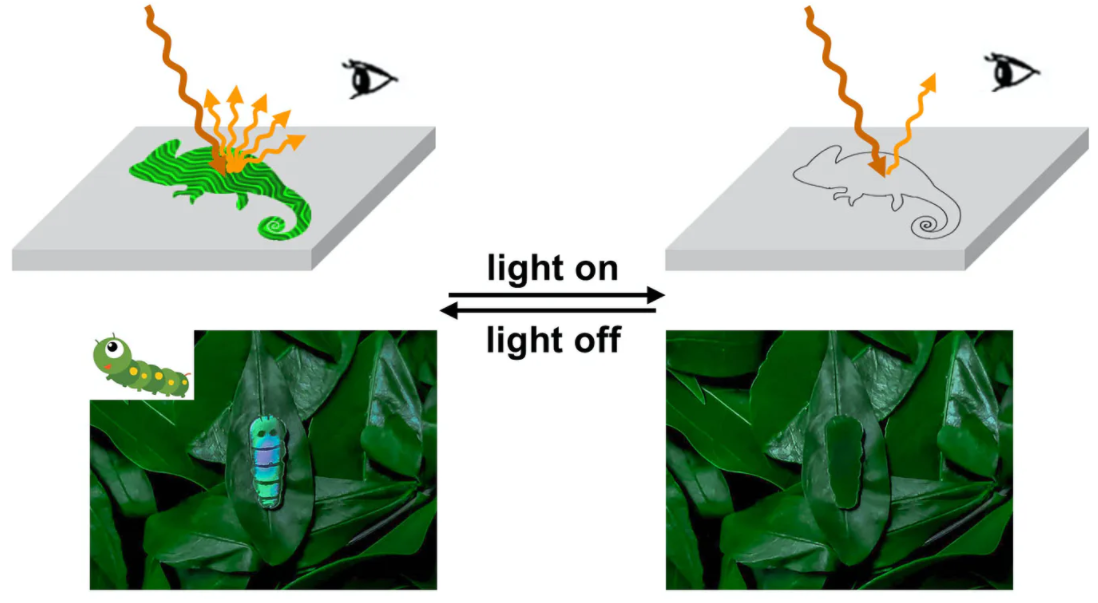 When light hits the wrinkled surface, the color is visible. But when the light hits the flat material, it becomes camouflaged. Source: Tianjiao Ma
When the material was scrunched up, the light strongly scattered off the surface, according to the team's findings. This is likely due to there being more surface area for the light to scatter off of. In the wrinkled state, the skin reportedly displayed vibrant colors. Yet, when the material was flat, the skin took on the appearance and color of its surroundings, thereby camouflaging itself.
In addition to potentially being used as military camouflage, the research team is eyeing the squid-inspired camouflaging material for smart displays, anti-counterfeiting technology and information storage.
The research, Light-driven dynamic surface wrinkles for adaptive visible camouflage, appears in the journal Proceedings of the National Academy of Sciences.