Video: Compact brushless DC motors deliver battery-driven automation
Engineering360 News Desk | December 04, 2021
Oriental Motor USA has unveiled the 24/48 V DC input BLV Series R type compact driver and all new 100 W (1/8 hp) and 200 W (1/4 hp) brushless DC motors.
The new BLV Series R model was specifically designed for battery powered input-type applications, like automated guided vehicles, automated mobile robots and conveyors suited for brushless performance. The usable voltage range is expanded to 15 V DC to 55 V DC with a speed control range of 1:4000 r/min. The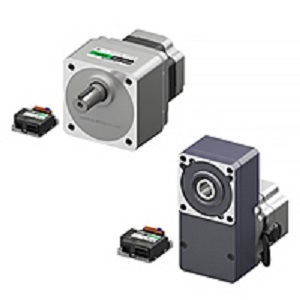 Source: Oriental Motor USAspeed regulation (load) is reduced to ±0.01%. The product is also approved by the UL and CE.
New functions added to the compact driver increase functional options and controls, including support software integration. Through direct data operation, the driver can moderate the speed of the motor, much like that of a gas pedal on a car. The advantage is smoother speed control operation. Monitoring the power consumption is also available.
The motor has new higher resolution Hall sensors that allow for increased motor feedback, improved stopping accuracy and lower speed operation. Both new motor and driver are more energy efficient than the existing BLV series and are capable of longer operations from a battery. The compact driver supports Modbus or CANopen communications.