Acoustic waves wash microplastics from water
S. Himmelstein | December 14, 2021
Available methods for capturing microplastics from oceans and rivers are inefficient, as the sieves and filtration devices now deployed for this task clog easily and need to be cleaned or replaced. A more promising method that relies on bulk acoustic waves to channel microplastics for collection is being advanced by researchers from Institut Teknologi Sepuluh Nopember in Surabaya, Indonesia.
The force produced by acoustic waves generated with two speakers was demonstrated to separate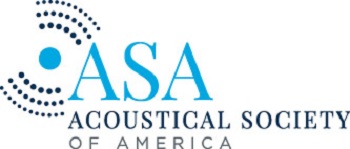 microplastics by increasing pressure on a three-channel tube of inflowing water. The particles migrate toward the center tube as clean water flows into the two outer channels.
The prototype system cleaned 150 liters per hour of polluted water and was tested with three different microplastics. Each plastic was filtered with a different efficiency, but removal efficiencies exceeding 56% were documented for all materials in pure water and 58% in seawater. Acoustic frequency, speaker-to-pipe distance, and density of the water all affected collection efficiency and the amount of force generated.
The research was presented at the 181st Meeting of the Acoustical Society of America, held November 29 through December 3, 2021, in Seattle.