Watch the world's fastest electric aircraft
S. Himmelstein | November 22, 2021
During test runs conducted in November 2021, the Spirit of Innovation achieved a maximum speed of 623 km/h (387.4 mph), making it the world's fastest all-electric vehicle, according to developer Rolls-Royce.
The aircraft also reached a top speed of 555.9 km/h (345.4 mph) over 3 km, effectively breaking the existing record by 213.04 km/h (132 mph). A speed of 532.1 km/h (330 mph) was documented over 15 km, 292.8 km/h (182 mph) faster than the previous record, and the aircraft broke the fastest time to climb to 3000 m by 60 seconds with a time of 202 seconds.
The Sharp Nemesis NXT racing aircraft has been modified by Rolls-Royce, aviation energy storage specialist Electroflight and automotive powertrain supplier YASA to operate entirely on battery power. The stock Lycoming piston engine with the 400 kW electric powertrain and a power-dense propulsion battery pack.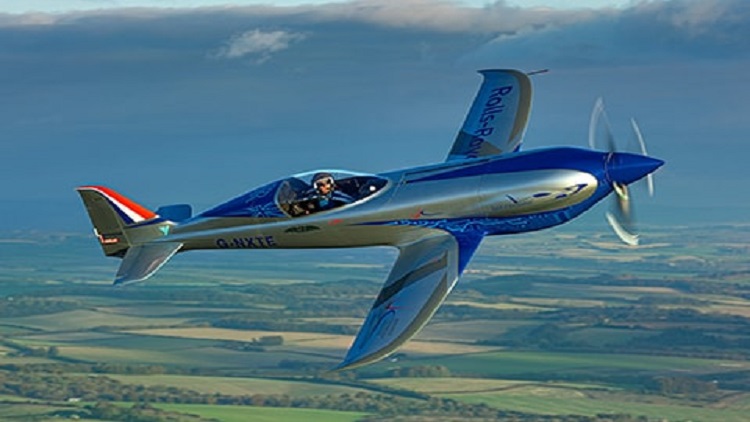 The Spirit of Innovation achieved a top speed of 623 km/h (387.4 mph). Source: Rolls-Royce
In all, the Spirit of Innovation performed 30 flights totaling seven hours and covering 22 km. Rolls-Royce now awaits confirmation of the aircraft's speed achievements by the Federation Aeronautique Internationale.