Exploring the new age of welding
David Wilkerson | November 12, 2021
Welding is an ancient art that can be traced all the way back to 3,000 BC, when workers would manually heat and hammer metal pieces to join them together. Thousands of years later, manufacturers are performing all types of welding all over the world through the industrial internet of things (IIoT) platform using technologies such as software development and robotic assemblies to make work much more efficient than before.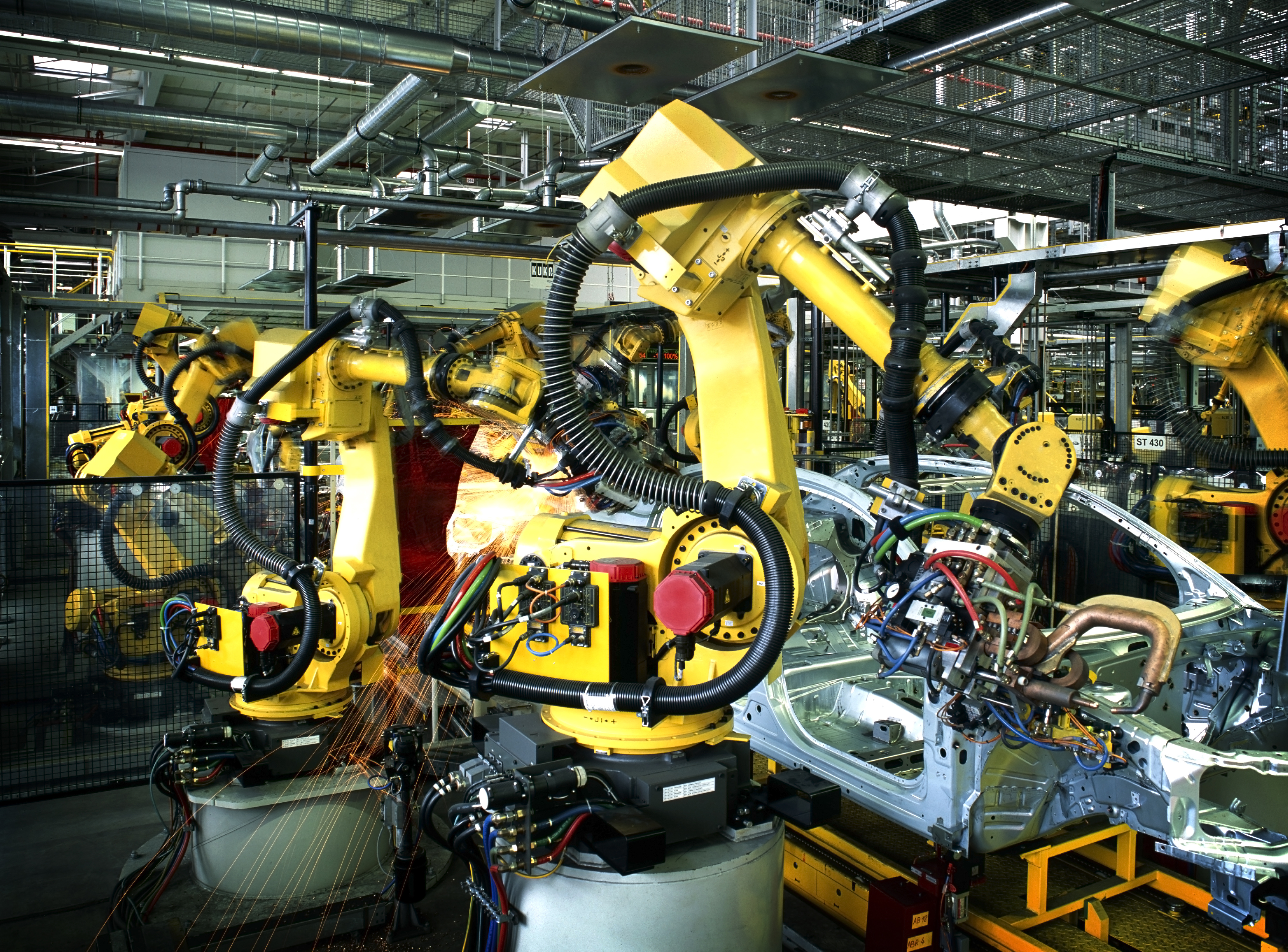 Welding robots used today are more technologically advanced and feature-driven than ever before. Source: Adobe Stock/Rainer
Sweden-based ESAB, founded in 1904, is a leading supplier of welding equipment around the world. In 2014, after over 100 years in the industry, the company is now shifting its focus from manufacturing welding equipment to creating software that aggregates customer data to improve welding productivity and overall quality.
The software is called WeldCloud, and it helps companies address multiple challenges like skills gaps and heavy documentation requirements of their customers. This emerging software can be used with all types of welding equipment whether it be manual, automated or even robotic systems performing MIG or TIG welding.
The concept of a factory from the future is here combining collaboration, simplification and digitization into all aspects of assembly operations, especially with welding. The world is now seeing companies beginning to "IIoT-enable" their welding cells and production lines for substantial increases in productivity and efficiency. It's not far-fetched to think that one day in the future the welding process itself will be its own thinking entity, capable of reacting to change in a similar fashion as a human welder thinks.
Another huge advancement in the welding industry is the introduction of robotic assemblies to the manufacturing process. Welding robots used today are more technologically advanced and feature-driven than ever before. Now we are seeing integrations into a factory's IIoT platform to acquire feedback data for manufacturers to increase efficiencies at a very high level. Entire welding robot fleets are now identifying performance issues, instantaneously alerting management during maintenance issues, and increasing overall workloads all based around real-time data. It's difficult to say what is next in the welding industry, but we can be certain that technology has taken over and will be staying well into the future.