Successful 100% sustainable aviation fuel test flight
S. Himmelstein | October 20, 2021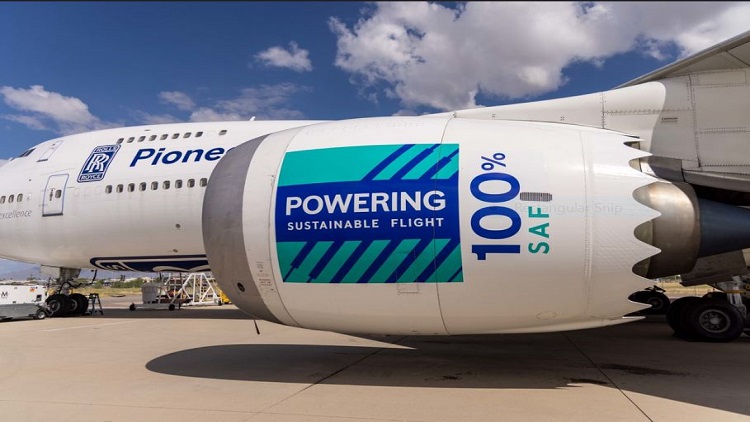 Source: Rolls-Royce
Rolls-Royce has carried out a successful test flight of its 747 Flying Testbed aircraft using 100% sustainable aviation fuel (SAF) on a Trent family engine.
During the three hour and 54 minute test, conducted at the Tucson, Arizona, airport in conjunction with Boeing and SAF provider World Energy, a Trent 1000 engine operated on the alternative fuel and the remaining three RB211 engines ran on standard jet fuel. No engineering issues were encountered, providing additional validation of the use of 100% SAF in accord with results from earlier ground-and-air tests carried out on Trent XWB and Pearl engines.
The flight test lends support to aviation industry plans to continue decarbonization of air travel. As aircraft are currently only certified to operate on a maximum of 50% SAF blended with conventional jet fuel, the successful demonstration of air travel with only non-blended SAF bodes well for improving sector sustainability.