"Starved" bacteria will eat metal
Marie Donlon | October 12, 2021
A scientist from Chile's University of Antofagasta has discovered bacteria that eats metal.
Biotechnologist Nadac Reales has determined that an iron-oxidizing bacteria called Leptospirillum — a microorganism that can survive in harsh environments — can eat metal in a matter of days, thereby promising to reduce waste associated with the mining industry.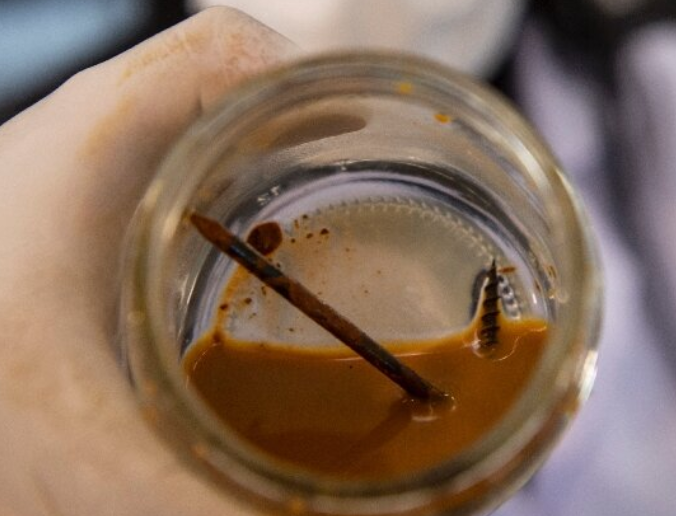 Source: Nadac Reales
Leptospirillum — which has been used in industrial bioleaching, wherein metals are converted to a soluble form for extraction — reportedly thrive in acidic environments where it previously took roughly two months to "eat" through a nail.
However, Reales improved that timeframe by starving the bacteria so that the bacteria devoured a nail in just three days, leaving behind a liquid residue called lixiviant, which reportedly improves copper recovery via a process called hydrometallurgy.
According to Reales, the residue also removes copper from rock in a more environmentally friendly process than currently employed chemical leaching methods.
Additionally, tests revealed that the bacteria are not harmful to humans or the environment.