Video: Green submarine designed for UK maritime sector
S. Himmelstein | October 07, 2021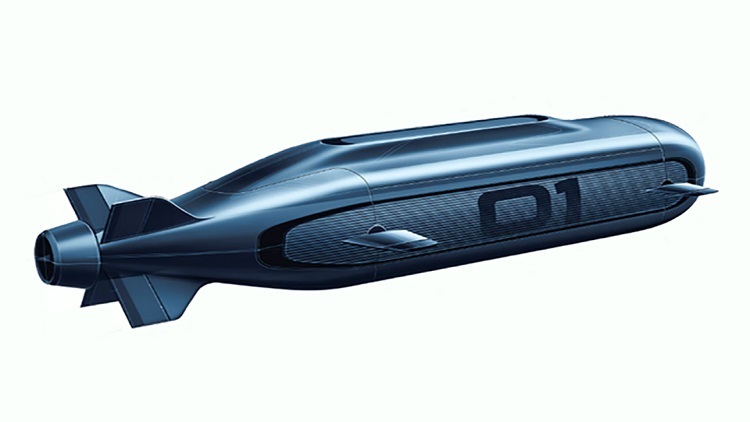 Source: Oceanways Technologies Ltd.
A green submarine design project has been named as one of  55 winning projects of a £23 million ($32.8 million) U.K. government-funded R&D competition.
The hydrogen fuel cell-powered autonomous vessel under development by Oceanways Technologies Ltd. was awarded the funding under the Clean Maritime Demonstration Competition. The initiative supports the advancement of technologies that complement the government's commitment to have zero emission ships operating commercially by 2025.
An automated net positive submarine fleet is envisioned to help address marine pollution problems by collecting microplastics on its pilot route between Glasgow and Belfast. The submarines will collect microplastics and microfibers using filters inspired by fish gills placed on the sides of the hull. While transporting cargo shipments, the fleet could secure significant emission savings of 27 tons of carbon dioxide emissions in the first year of operation, with an overall mission to reduce 300 million ton of CO2 emissions as the fleet grows.
Funding was also awarded to MJR Power and Automation and partners to fast track the development and demonstration of an offshore wind on-turbine electrical vessel charging system.
The charge points will enable all electric crew transfer vessels and other offshore support vessels to connect in the field to a 100% green energy source generated directly by offshore wind turbines for the efficient and reliable transfer of power. The technology offers potential savings of up to 131,100 tons of CO2 equivalent emissions annually, the equivalent of removing over 62,000 cars from roads.