Spinoff offers multinationals greater supply chain visibility
Marie Donlon | September 22, 2021
A spinoff of the Massachusetts Institute of Technology (MIT) Media Lab is offering multinational companies improved insight into every point along their respective supply chains.
Sourcemap offers supply chain mapping visualization for multinational customers, according to the company, enabling the companies to trace their supply chains — from raw material to finished product. For instance, the technology tracks the mines and farms from which a company's commodities are sourced from before they are used in the making of their products. This tracking is done to ensure that the end-to-end supply chains adhere to company, social and environmental compliance standards.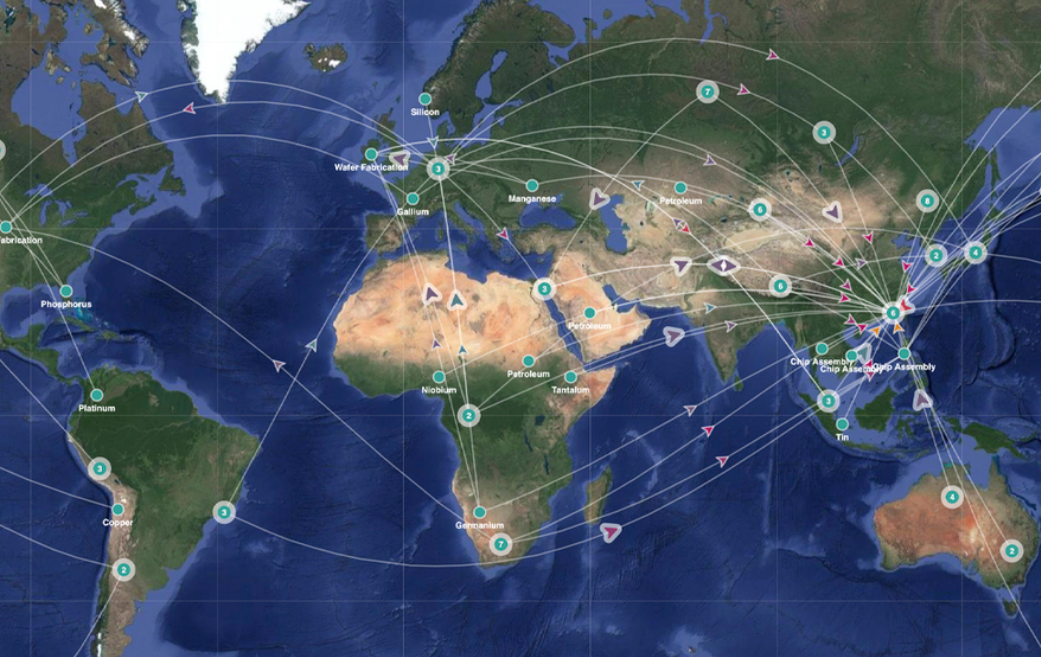 Sourcemap supply chain mapping visualization. Source: Sourcemap
To accomplish this, Sourcemap uses NoSQL database technology that customers can use to input data about where they purchase their raw materials. These suppliers then receive a network invite to validate those relationships. Reportedly, Sourcemap collects this data in real-time and without interruption, and flags any data that might suggest fraud, counterfeiting, adulteration, waste or abuse in the manufacture of these products.
"We've taken our customers from a situation where they had very little control to a world where they have direct visibility over their entire global operations, even allowing them to see ahead of time — before a container reaches the port — whether there is any indication that there might be something wrong with it," explained a spokesperson from Sourcemap.