MRO and drones: When will machine maintenance take over?
Emily Councilor | August 19, 2021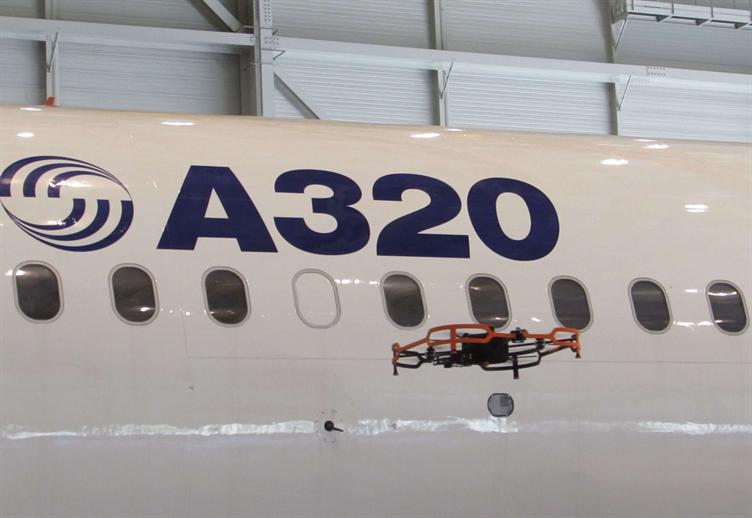 Source: Aerospace Hub
While recreational drones have exploded in popularity in recent years, there are other industrial uses that drones can serve and optimize. Drones of all types can add a layer of visibility as well as accuracy to just about any task that humans can get in front of; so why is drone-led maintenance, repair and operation (MRO) not being utilized more?
Surprisingly enough, drone usage for inspections and repair operations is regulated in some capacity, but falls short. The operation of drones under 55 lb falls under the U.S. Federal Aviation Administration, though there are no frameworks in place to discern what operations are deemed acceptable and not acceptable, which leaves unmanned aircraft out of the equation for MRO. Things are changing, though, and agencies are working to introduce standards that allow drones to operate for aerospace vehicle maintenance and inspection purposes.
Aircraft maintenance is a costly effort that shows promising signs of improvement, should drones become the go-to tool to get the job done. According to Aerospace Hub, research has shown that using drones to inspect planes, ships and infrastructure could reduce maintenance costs by 20% and improve operational availability by 30%.
The technology drones have to offer goes beyond a simple camera and is evolving rapidly, as well. Drones are being tested to use sensors that visually map out the calculated target and detect any faults in the structure based on depth, angles and other metrics. Since 2015, The UK's EasyJet has taken advantage of the work that drones are able to offer at costs that don't include the hefty price of industrial ladders, scaffolding and similar tools that humans require to inspect entire vehicles from top to bottom. This saves time, as well, which leads to saving money.