Solution automates a repetitive task in the manufacturing space
Marie Donlon | August 11, 2021
To automate repetitive screwdriving tasks in manufacturing settings, tool and software solutions company Robotiq has developed its Screwdriving Solution.
The Screwdriving Solution automates the often repetitive and dull task of screwdriving in the manufacturing space, offering autonomous precision fastening to torques of 1 Nm to 4 Nm, according to the company.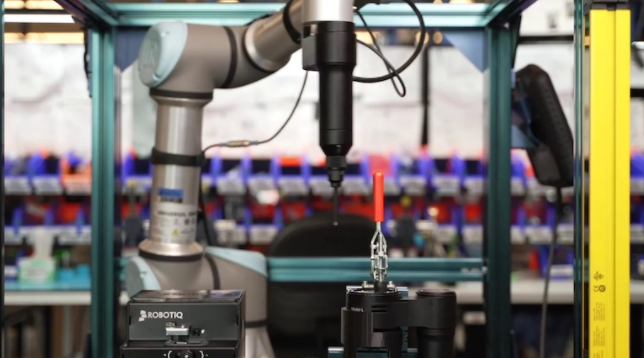 Source: Robotiq
The system includes error-proofing features, such as screw presence detection, torque control and position monitoring, and enables 5 minute changeovers.
The easy-to-deploy solution automates a manufacturing task that can often result in inconsistencies that lead to eventual product recalls and assembly line downtime or even stress injuries. Additionally, the technology frees up human workers for higher value tasks.
Automating such tasks can also help to fill a global labor shortage, according to Robotiq.
For more information on the Screwdriving Solution, watch the accompanying video that appears courtesy of Robotiq.