New riser system reaches 6,000 meters below the ocean's surface
Marie Donlon | July 26, 2021
Oil State Industries, a maker of riser systems for drilling, has developed a deep-sea mineral riser that can reach over 6,000 meters — or almost 20,000 feet — below the surface of the ocean.
The Merlin Deepsea Riser System is designed to collect and secure polymetallic nodules and minerals from the ocean, which are used in the making of electric vehicle (EV) batteries and solar panels, for instance.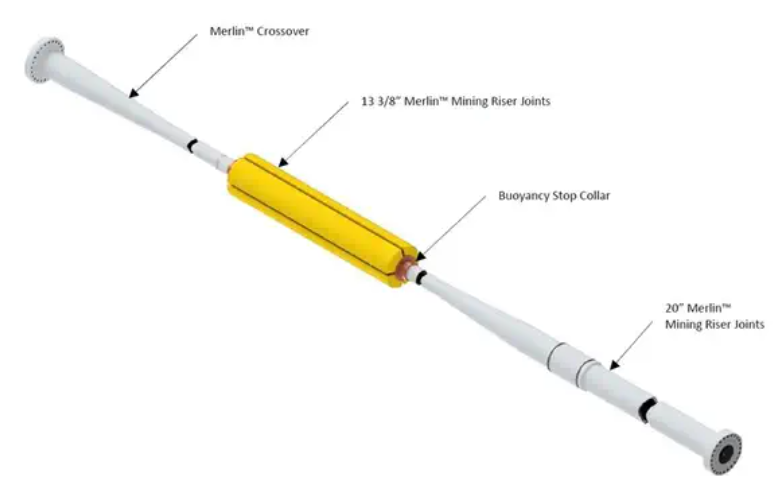 Source: Oil States Industries
The new riser technology can reportedly operate at extreme depths, under harsh conditions and is designed in accordance with the ABS Guide for Subsea Mining, which outlines the class requirements for the design, construction, installation and inspection of mobile offshore mining units.
Currently undergoing an ABS design review, Oil State Industries suggests that this marks the first time a deep-sea mineral riser has been reviewed by a classification organization.