Video: Online tool automates solar permitting process
S. Himmelstein | July 19, 2021
The U.S. Department of Energy (DOE) has launched a web-based platform that gives local governments the ability to expedite their review and approval of residential solar installation permits. Developed by the U.S. National Renewable Energy Laboratory, the Solar Automated Permit Processing Plus (SolarAPP+) tool is designed to reduce barriers to solar deployment and spur community economic development.
Solar permitting processes vary widely across the U.S., with some customers waiting weeks to months to get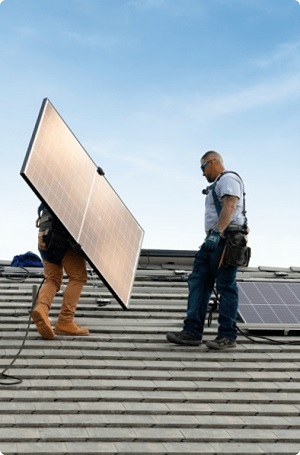 Source: DOEapproval. Solar installers also tend to avoid working in areas with difficult permit processes. SolarAPP+ solves this problem by providing solar contractors nationwide with a standardized, automated permitting process for residential installations. The tool reviews solar project applications for building code compliance and instantly approves permits that meet the right specifications, making it easier and faster for local governments to process and issue permits. Local governments that fast-track permits with programs similar to SolarAPP+ have been shown to increase residential solar installations by 600%
The SolarAPP+ pilot program began in four communities throughout Arizona and California in the last year with promising results. In Tucson, for example, SolarAPP+ reduced permitting reviews from approximately 20 business days to zero. Across the country, 25% of projects take more than two weeks to permit, and 5% of projects take more than a month.