Watch a new imaging technique capture brain movement
S. Himmelstein | June 23, 2021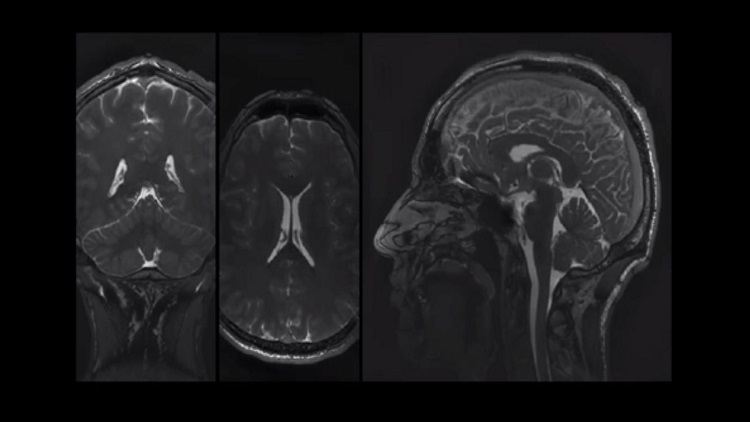 The 3D aMRI method captures brain motion details in all three planes of the brain (coronal, axial and sagittal views). Source: Samantha J. Holdsworth et al.
A new magnetic resonance imaging (MRI) technique developed by an international research team visualizes brain motion in real-time. The 3D amplified MRI (3D aMRI) technology offers a noninvasive method to assess and track brain disorders and could be a powerful diagnostic tool for identifying hidden brain conditions before they become life-threatening.
The 3D technique builds on previous advances in a 2D aMRI system devised by the researchers. A video motion-processing method is applied to visualize small movements of the brain at 1.2 mm3, the width of a human hair. The captured movements are then amplified up to 25 times so that clinicians can see them clearly.
Pulsating motions of the brain can be viewed and analyzed in real-time, giving insights into the biochemical responses of brain tissue. The images can help expand understanding of how fluid is driven around the brain and benefit research on a variety of brain disorders.
"The new method magnifies microscopic rhythmic pulsations of the brain as the heart beats to allow the visualization of minute piston-like movements, that are less than the width of a human hair," explained Itamar Terem, a research collaborator from the Stevens Institute of Technology in New Jersey. "The new 3D version provides a larger magnification factor, which gives us better visibility of brain motion, and better accuracy."
Scientists from Stanford University, the University of Auckland (New Zealand) and Queen's University (Canada) also contributed to this research, which is published in Magnetic Resonance in Medicine.