Cloud adoption in oil and gas applications
Ryan Clancy | May 11, 2021
What is the "cloud"?
I am sure the vast majority of readers have a general idea of what the "cloud" is. For those who don't, let's spell it out. The "cloud" term has come to mean many different things in the IT industry, however it is mostly used to refer to hardware and software that is kept in a readily scalable environment, and run concurrently to fulfill a specific business need. This is typically shown as a cloud in the middle of a business process.
There are three main tiers of cloud-based services, listed below from the most simple to the most complex:
Software as a Service (SaaS) — Email, games or virtual desktop.
Platform as a Service (PaaS) — Database, development tools or web server.
Infrastructure as a Service (IaaS) — Servers, networks or virtual machines.
With each tier, the complexity increases, and businesses can choose which level of service they need depending on their specific application. If the solution is so complex that all tiers are a requirement, they may be offered as a Business Process as a Service.
As our world is constantly developing and changing at a very fast pace, each industry must adapt and change the way that it operates and develops. The oil and gas industry is no exception to this. One of the newest and most modern technologies changing the way industries operate within this digital revolution is cloud computing. Across the board, company workloads are expanding year on year, which means the integration of cloud computing within a company's workflow becomes more important every year. Digitizing information has many benefits, and those benefits are being utilized by oil and gas companies to scale their storage and data management abilities. This also introduces a lot more flexibility when it comes to infrastructure costs, allowing more accurate management of physical assets among many other benefits.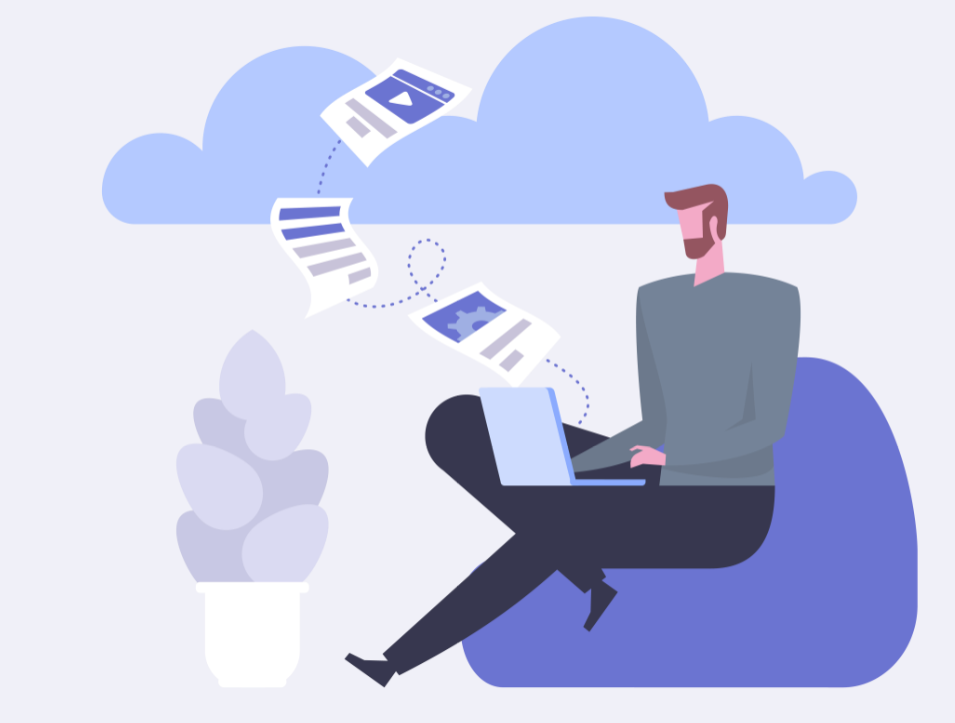 Uploading information to the cloud is becoming the norm for a lot of industries, oil and gas companies are not about to be left behind. Source: Ico Maker/Adobe Stock
The integration of cloud technology can act also as a gateway for other technologies to be introduced into a company's arsenal, such as machine learning and artificial intelligence (AI).
How is cloud technology being adopted in the oil and gas industry?
Major oil companies have reported using cloud technology to maintain and monitor production units, wells and oilfields. The information collected from each of these is organized and analyzed within the cloud in order to determine when further maintenance may be required. This reduces any unexpected failures down the line and allows the companies to make better and more informed decisions. Digital oilfields, for example, are created with a lot of industrial internet of things (IIoT) devices that record data about the oilfield's processes. This data is stored in the cloud, which gives a company a flexible storage solution that can be upgraded if needed to support the huge volume of data that is collected. In many cases, cloud storage works out to be a lot cheaper than physical storage, as you only need to pay for how much storage space that you will use. This can reduce outgoings for all companies.
Along with the specific challenges that can be overcome in the oil and gas industry, general industry challenges can also be tackled. Cost, energy and time saving strategies/technologies will be easier to implement due to the adoption of the cloud and its associated technologies. This will help companies to stay ahead of the curve when keeping up with the ever-changing global industry.
Giants such as ExxonMobil, Chevron, BP, Total and Shell have all been identified as the main players in cloud adoption within the oil and gas industry. The specific cloud solution providers that have been serving these companies have been highlighted: Pivvot, AVEVA, Halliburton, Microsoft Azure and Cegal among others.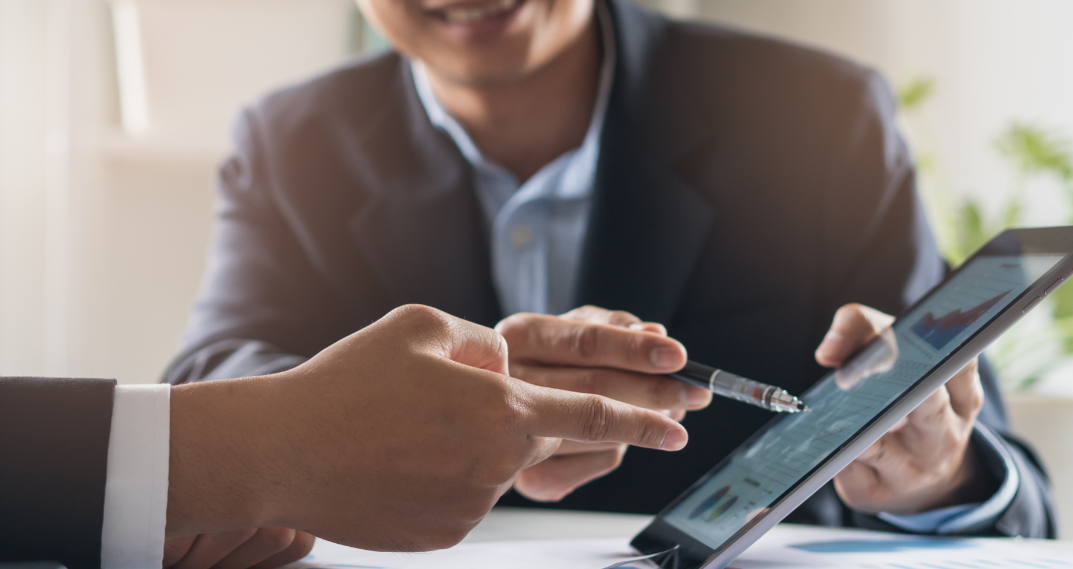 Accountants will be happy with the integration of cloud technology, as it will simplify their job and reduce overall costs. Source: Pormezz/Adobe Stock
How is the cloud helping to reimagine oil and gas company operating models?
Performance upgrades within companies can be achieved by reimagining their operating model to embrace new and agile ways of working that will lead their organization to an innovative future. Cloud technology can be utilized in many ways to help oil and gas companies along this path.
The cloud provides agility, which allows oil companies to cut back their resources based on operational integrity and profitability, while also giving them the ability to scale up. This improves their adaptability to any disruptive trends that can arise, like the energy transition, while also ensuring the facilitation of mergers and acquisitions (M&A) activities as quickly as possible. Standardization can be achieved through the cloud, where oil and gas best practice processes are automated and given real-time insights, allowing the sharing of information across different departments through cross-departmental collaboration and visibility.
There are many new possibilities at hand when cloud technology is involved. The speed and flexibility of how a business is run is improved, with enterprise resource planning (ERP) and sensor data that overhauls the oil and gas value chain. There is a great simplicity to working through the cloud, which increases productivity and reduces costs in both native, multi-cloud data integration and enterprise ready platforms. It also ensures predictability, where stability and performance can be relied on, in cases where the efficiency and effectiveness of a global company can depend on a single source of data.
The importance of industry profitability has only been highlighted by COVID-19, and the oil crash that ensued. The supremacy of oil and gas is under threat in recent times and embracing modern technology such as the cloud can only help increase profits from raw materials that are being limited as time goes by.
So, what are your opinions on the adoption of the cloud in the oil and gas industry? How far do you think cloud integration can go, and do you have any experience with situations where cloud technology would greatly improve the oil and gas industry? Let Engineering360 know your thoughts in the comments below.