Team develops origami-inspired inflatable structures
Marie Donlon | April 25, 2021
A team from Harvard John A. Paulson School of Engineering and Applied Sciences (SEAS) has developed an origami-inspired design for inflatable structures that does not require an uninterrupted stream of pressure to keep it erect.
Inflatable structures, the kind temporarily erected near disaster zones and as military field hospitals, typically require a constant influx of pressure without which the entire structure would deflate, falling flat to the ground.
As such, the SEAS team created a bistable inflatable structure using triangular building blocks that either pop up or lay flat. Combined, the building blocks can be configured to build closed, multi-stable structures comprised of different materials.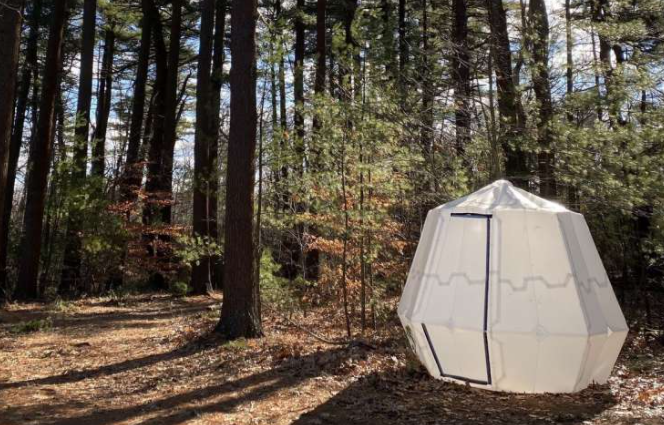 Source: Benjamin Gorissen/David Melancon/Harvard SEAS
According to the developers of the origami-inspired inflatables, once a pressure source initially inflates the structure, it can be removed and the inflatable will be locked into place.
To demonstrate the potential of the building blocks, researchers constructed an 8 ft x 4 ft inflatable composed of plastic sheets. Unlike other inflatable structures that require several people to erect, only two are necessary for assembling the origami-inspired designs.
In addition to military field hospitals and disaster zone shelters, the SEAS team envisions that the structures could be used in space exploration.
For more information on the inflatable structures, watch the accompanying video that appears courtesy of SEAS.
The research appears in the journal Nature.