Watch how a spraying robot autonomously spots, eliminates weeds on the farm
Marie Donlon | September 07, 2022
Agricultural digitalization firm Solinftec has developed a new sprayer robot for agricultural applications.
The Solix Sprayer robot has been designed to autonomously detect and subsequently destroy weeds in agricultural settings.
Powered by four solar panels that control the drive and spray systems, the sprayer robot provides data reports on crop populations, weed identification and densities; nutrient deficiency identification and densities; disease identification and thresholds; insect identification and thresholds; and maps for data analysis. This data is reportedly supplied to the grower virtually 24/7.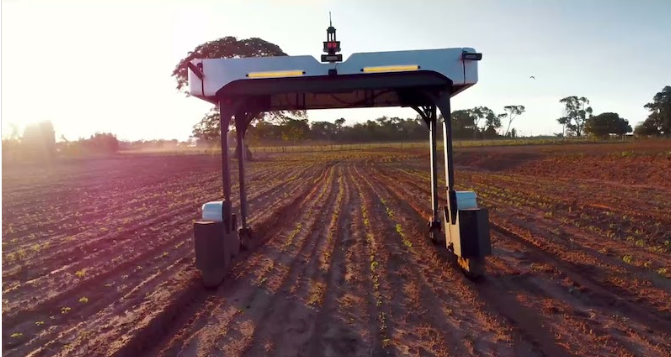 Source: Solinftec
Additionally, the Solix Sprayer robot offers weed spot-spray maps with accompanying analysis on inputs saved and it can reportedly service more than 95 acres per day depending upon the shape and terrain of the field.
According to the company: "Weed detection is a leading issue in fields across North America and the Solix Sprayer is designed to not only monitor and scan fields like the original scouting version, but detect and manage weeds with technology which allows the device to spot-spray into the plant instead of from above, eliminating drift and soil compaction caused by larger machines and help lower environmental impact."
The Solix Sprayer robot is expected to be commercially available in 2023.
For more information on the Solix Sprayer robot, watch the accompanying video that appears courtesy of Solinftec.