Video: Carbon Robotics' farm tech zaps weeds with lasers
Marie Donlon | February 20, 2022
Agricultural robotics company Carbon Robotics has introduced its 2022 LaserWeeder implement, which automates the task of weed control in agricultural applications.
The 2022 LaserWeeder Implement is an autonomous, three-row, laser weeding pull-behind robot that attaches to tractors.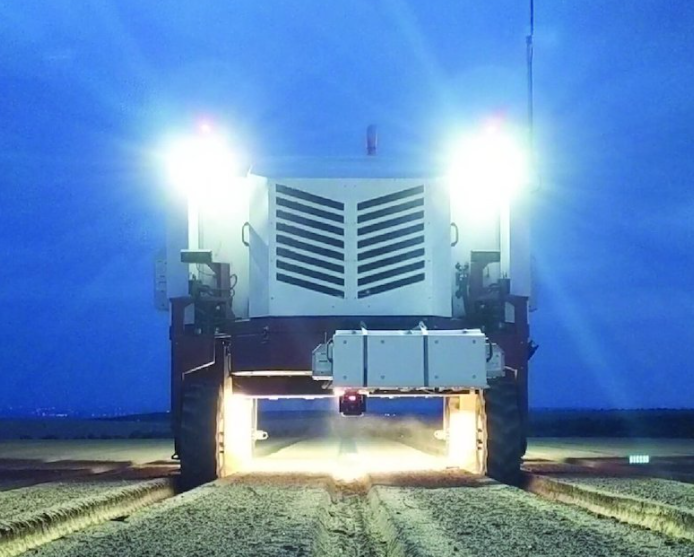 Source: Carbon Robotics
According to its developers, the 2022 LaserWeeder Implement differs from its predecessor — Carbon Robotics' self-driving Autonomous LaserWeeder — with the addition of 30 industrial carbon dioxide lasers. That is reportedly three times the number of lasers than the LaserWeeder and results in a reported average weeding capacity of 2 acres per hour.
Carbon Robotics estimated that the LaserWeeder2020 could also result in an 80% savings in weed management costs, reduced herbicide use and reduced labor costs.
Like its earlier iteration, the 2022 LaserWeeder relies on artificial intelligence to identify, target and eliminate weeds via thermal energy as it moves.
For more on the 2022 LaserWeeder, visit Carbon Robotics website.