Plus and Iveco to develop self-driving trucks for China
Peter Brown | April 13, 2021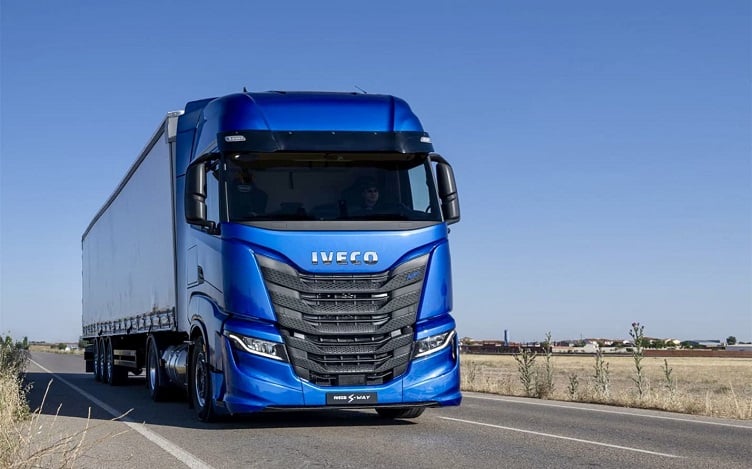 Plus will integrate its PlusDrive full-stack self-driving system into Iveco's S-Way heavy-duty truck. Source: Plus
Plus, formerly known as Plus.ai, has entered into an agreement with Iveco, a Chinese manufacturer of vehicles powered by alternative fuels, to develop autonomous trucks for the Chinese and European markets.
Under the agreement, Plus will integrate its PlusDrive full-stack self-driving system into Iveco's S-Way heavy-duty truck. The companies will explore using Iveco's liquefied natural gas (LNG) engine system to power the jointly developed self-driving truck. LNG engines reduce carbon emissions as well as reduce weight that allows Iveco to increase payload capacity.
The agreement will combine the knowledge of heavy-duty truck development, manufacturing and sales with Plus' self-driving technology for safe, fuel efficient, scalable and sustainable self-driving trucks. The companies will work with shippers and truck manufacturers globally to deploy PlusDrive.
"The partnership with Plus represents an excellent opportunity to accelerate the development of the highest levels of automation for heavy trucks," Marco Liccardo, CTO and digital officer of Iveco. "Plus's technology leadership, non-linear thinking, and established relationships with the same key component suppliers make it the perfect autonomous trucking partner."