New shingles have algae fighting technology to fight discoloration
Engineering360 News Desk | June 25, 2020
GAF announced the latest expansion of its residential product line with the Timberline® American Harvest shingles, now with StainGuard Plus™ and LayerLock™ technologies in a range of colors.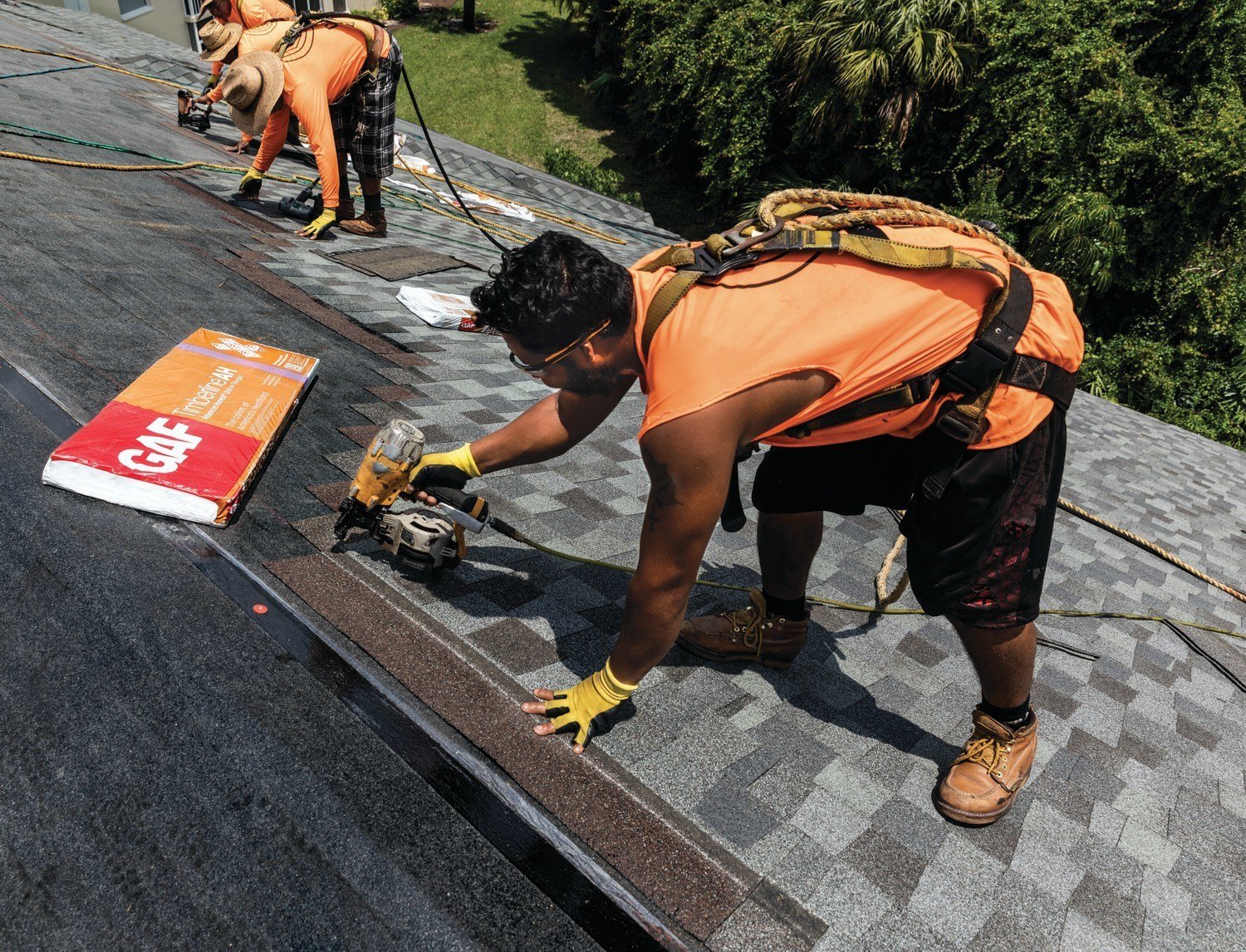 GAF Timberline American Harvest shingles being installed. Source: GAF
Roofing contractors can now offer GAF's residential shingle to homeowners, including time-release algae-fighting technology, fast installation with LayerLock technology. The shingles are also eligible for a WindProven™ limited wind warranty when installed with four qualifying accessories.
StainGuard Plus time-release technology delivers long-lasting algae fighting power and a 25-year limited warranty against blue-green algae discoloration, thanks to specially engineered capsules infused with copper microsites.
GAF Timberline AH shingles are engineered for fast and accurate installation, with the industry's largest nailing area powered by LayerLock technology. New Timberline AH shingles offer up to 99.9 percent nailing accuracy and up to 30 percent faster nail fastening during installation versus Timberline HD® shingles.
Visit the GAF site to learn more.