A One-Stop Shop Approach to Automotive Paint Protection
October 27, 2017
Sponsored Content
Sponsored content
Approximately 30 percent of a car's value is wrapped up in its physical attractiveness. Today, state-of-the-art paint protection film fiercely protects a car's finish, from headlights to bumpers. The virtually invisible and durable urethane films provide environmental protection against a variety of contaminants. One major challenge, however, for suppliers offering these car coatings is that it entails farming out adhesives, topcoats and converting work with multiple vendors to perform the key steps required to deliver quality. One company bucks that trend.
Saint-Gobain is an instrumental innovator in the technology behind protection films and is an industry leader in providing contract coating services and custom development to those requiring the best available paint protection film technology. Saint-Gobain's NORFILM™ paint protection film and coatings are based on a solid understanding of films and coatings, going further to provide coating solutions that until now have remained elusive.
NORFILM Paint Protection Film (PPF)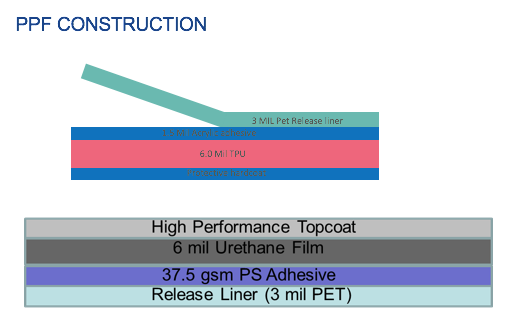 Figure 1: PPF construction. Source: Saint-Gobain
NORFILM PPF protects vehicle surfaces from the constant attack of dirt, debris and airborne particulates. NORFILM high-performance PPF delivers a strong and durable shield for bare or painted metal, glass or plastic surfaces exposed to extreme conditions.
NORFILM comprises specialty-formulated coatings and custom laminations, including a wide variety of UV-curable coatings and aqueous- and solvent-based coatings. Functional coating properties and features include:
Anti-static
Matte
Hard coat
Friction
Tints
Fire retardant
Adhesives
Primers
Conductive
Toll coating
By combining and customizing a combination of films and coating technologies, Saint-Gobain engineers understand the processes, coatings and lamination necessary to create high-performance coating solutions that are unique to each of its customers. The focus of the company's contract services involves products that are co-developed and customized via a partnership approach, ensuring two critical things for its customers:
1) Saint-Gobain becomes a partner that avidly works toward its customers' successes.
2) Saint-Gobain's customers achieve a range of proprietary products and capabilities.
Saint-Gobain creates highly engineered products and provides unique design flexibility — all under one roof, eliminating the need for its customers to deal with a variety of vendors, compatibility issues, lost time and less-than-stellar results. Saint-Gobain gained substantial expertise in films, coating and cleanroom capabilities based on its work within the electronics industry. Leveraging that experience, Saint-Gobain develops, designs and manufactures innovative products using specialty-engineered films, complex laminates and high-performance coatings to provide a variety of valuable solutions to its customers. Saint-Gobain is a trusted partner with a track record of innovation and commitment to excellence.
Saint-Gobain has pioneered the coatings and plastic films industry for over 50 years. Its most recent company milestones in PPF include:
2007 – Engineered multi-layered topcoat for surface protection
2008 – Innovated manufacturing upgrades for cleanliness and coating uniformity, including class 1,000 cleanroom laminators and ISO 9001-2008 recertification
2010 – Provided slitting upgrades for PPF cleanliness and converting
2011 – Achieved ISO 14001 certification
2012 – Entered partnerships with customers for toll manufacture and PPF product design
2017 – Added enhanced converting, testing and inspection of PPF products
Today, Saint-Gobain is the world leader in developing coatings and plastic films and provides a complete range of custom products so that its customers get exactly what they need from one supplier.
The Importance of Class 1,000 and 10,000 Cleanrooms
Saint-Gobain's contract coating operations are designed to achieve specialized, world-class, high-end results. In optical products such as PPF any defect in the product is amplified and debris such as miniscule dust and dirt become extremely visible, not only ruining the finish, but also drawing attention to the defect.
Saint-Gobain's state-of-the-art manufacturing and production facilities feature the latest coating and lamination technology, which reside in superbly equipped class 1,000 and 10,000 cleanrooms that reduce the frequency of these defects to provide a better product. Saint-Gobain is unique in the ability to manufacture complex constructions of approximately 10 different layers of film, all within a cleanroom environment. The benefit of the cleanroom environment is the company's control over potential defects through multiple passes in cleanroom coatings.
Saint-Gobain Contract Manufacturing Services
Under its NORFILM brand, Saint-Gobain's under-one-roof approach includes:
Complex Laminations and Customization
Saint-Gobain's specialized expertise in laminating multiple substrates together using tailored, clear or tinted adhesives ensures that products exceed the expanding requirements of new-generation electronic laminates.
Laminations
Optical quality lamination
Class 1,000 and 10,000 cleanroom
Superior curl control

State-of-the-art tension controls

Multi-layer capability

Toll lamination
These precision coated films laminate a variety of substrates, including film and foil, featuring gauges of between .001 to .040 in. and widths of 24 to 62 in.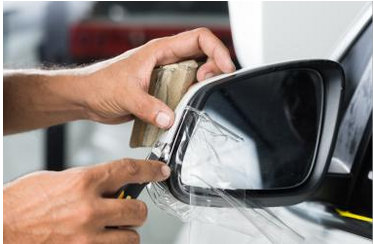 Figure 2: Saint-Gobain is an industry leader in providing contract coating services as well as co-development to those requiring the best in film coatings. Source: Saint-Gobain
Applications
Optical masking films
Electronic display laminates
Transfer adhesives
Conductive heating elements
Reinforced film composites
Unique properties may require the combination of multiple plastic film substrates with varying thicknesses, elongation, widths and gauges. Products laminated at Saint-Gobain provide roll-to-roll flatness, cleanliness and cross-web uniformity.
Sputtering
Sputtering is a vacuum deposition technique wherein a thin film is deposited in a precise, uniform layer to a substrate. Saint-Gobain NORFILM provides sputtered film components to enhance product offerings. These films include:
Single or multi-layer
Multi-cathode
Multi-zone
Rotatable or planar magnetron
In-line optical monitoring (VLT, R, color)
Plasma emission control
In-line resistance monitoring
Plasma pre-treated
Release Films
Saint-Gobain provides the highest-quality silicone release films that are manufactured in a cleanroom environment and exhibit cross-web release and lot consistency. Saint-Gobain combines its advanced coating technology and close relationship to silicone suppliers, ensuring optimum cure, adhesion and the lowest level of silicone migration. Saint-Gobain film release liners provide solutions and add value and reliability to products.
Release films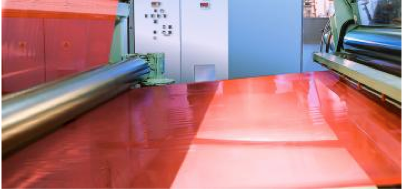 Figure 3: NORFILM technology delivers the best solutions for automotive paint protection needs. Source: Saint-Gobain
Optical quality coating
Class 1,000 and 10,000 coating and converting
Ultra-smooth coating
Stable, uniform release properties
Easy winding characteristics
Easy and moderate release options
Multiple substrate options
Multiple coating options
Controlled release options
Precision tension control and handling of high value-added films
Clear and Tinted Adhesives
Saint-Gobain offers a variety of coatings and clear or colored adhesives that can be applied to laminate structures for additional functional properties. Available are coating widths to 78 in. (1,981 mm), roll weights to 2,400 lb., (>1,000 kg) and substrate thicknesses from 0.2-50 mil (.005-1.27 mm).
Summary
Fifty years of Saint-Gobain's 350-year history has been dedicated to the creation of specialty films, custom coating and laminating solutions. The company's underlying experience with coating chemistries and substrates across a variety of industries results in the smooth and thin NORFILM products designed to accommodate even the most critical and complex application.
While Saint-Gobain delivers a large-company partnership, customers never get lost in the shuffle, nor are they offered "me too" solutions. Saint-Gobain's customization approach ensures that it will create something specifically for each customer — working with the customer's technology, Saint-Gobain's or a combination of both. Saint-Gobain combines the resources, technology, a world-class R&D center, PPF expertise and flexibility.
The auto industry looks to Saint-Gobain to deliver high-performance, aliphatic, polyurethane paint- and metal-protection films with the consistent optical clarity, lay-flat, UV resistance, durability and class-A gloss finish they require. The combinations and unique results are endless.