Robotic welding and offsite construction
Shawn Martin | February 03, 2020
Sponsored Content
Offsite construction is a modular building technology based on use of prefabricated modular structures or panels that can be assembled onsite. Potential benefits include shorter project timelines and lower costs, but to achieve these results service companies need to leverage the logistical and productivity benefits in an economical manner.
Offsite construction: a model for success
Offsite construction is not a new ideology. It was introduced nearly two centuries ago, in the 1830s, when London carpenter John Manning built a prefabricated house that was shipped to Australia for his son. The same concept was used during the California gold rush in the 1840s. Between 1908 and 1940, Sears Roebuck sold more than 500,000 prefabricated homes through their catalog.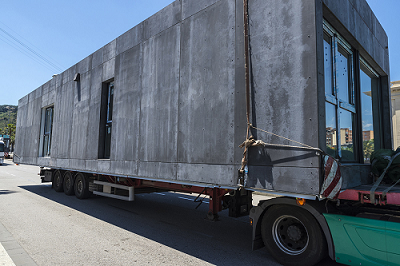 Figure 1: Modular home. Source: jordi2r / Adobe StockIn modern times, offsite construction has been introduced as a means of improving project costs and development cycles for hotels, apartment buildings, offices, hospitals and schools. Construction projects represent between 9% and 15% of the GDP in most developed countries. The construction industry is also plagued by inefficiency and low productivity. Construction projects are consistently running over budget and are completed well outside forecasted project timelines.
Offsite construction has the potential to accelerate project timelines by 20% to 50%, and reduce cost by as much as 20%, but to realize these gains productivity needs to offset capital costs. There are numerous technologies that aid the offsite construction industry in this task, led by the introduction of five-dimensional building information systems (5D BIM) and robotic technologies.
A role for robotic welders
Robotic welders address enhanced productivity requirements with a limited workforce. Robotic welder operators require far less training as they are only responsible for set-up, troubleshooting and general maintenance. They are often guided by a set of welding specifications. With a growing list of advanced features, including offline programming, desktop simulation and job recall functions, a single robotic welder can compete with a team of skilled laborers.
Use of robotic welding in the offsite construction industry is in its infancy. It needs to overcome numerous challenges including contractor-side economics, client-side economics, as well as technical building and work cultures. A successful business case must preserve cost reductions offered through offsite construction while improving productivity, repeatability and modular component quality.
Conclusion
Offsite construction, robotic technologies and advanced building information systems have the potential to address shortcomings of the construction industry, but adaptation has been low and the ability to capture the full benefits of modular construction is not a straightforward proposition. Although the demand for housing and commercial real estate is historically high, operators must look beyond demands. Design, manufacturing, technology, logistics and assembly challenges must be answered with a solution that is scalable and repeatable.
The case for robotic welding to serve as a complementary technology to the offsite construction industry is well perceived, and the slow adaptation is due to the case of putting the carriage before the horse. Very few offsite construction companies are in a position to invest in robotic technologies. Although these solutions bolster productivity and efficiency, the perceived shift awaits a proven concept where the return on investment outweighs upfront costs.