Blue Origin successfully completes reusable booster flight for the 6th time
Peter Brown | December 12, 2019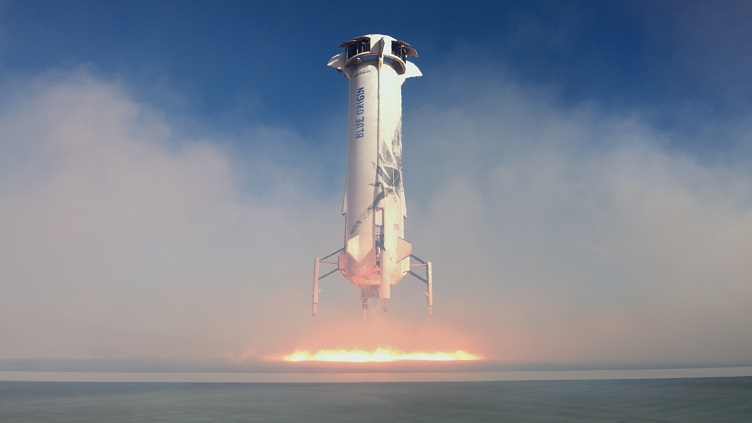 The New Shepard aircraft blasting off. Source: Blue Origin
Blue Origin completed its sixth flight using the same boosters this week, joining SpaceX as the only other company to make that claim.
Blue Origin has previously used two boosters five consecutive times on its New Shepard spacecraft and this latest launch completes its sixth flight to space.
The company said it is another step toward the New Shepard spacecraft being a viable option for human spaceflight along with future testing for safety and reliability.
The rockets used an operational payload vehicle for several flights and no more updates are expected, Blue Origin said.
To date, a total of nine commercial payload missions have been flown using the New Shepard spacecraft.