Audi introduces virtual office coworker
Marie Donlon | November 05, 2019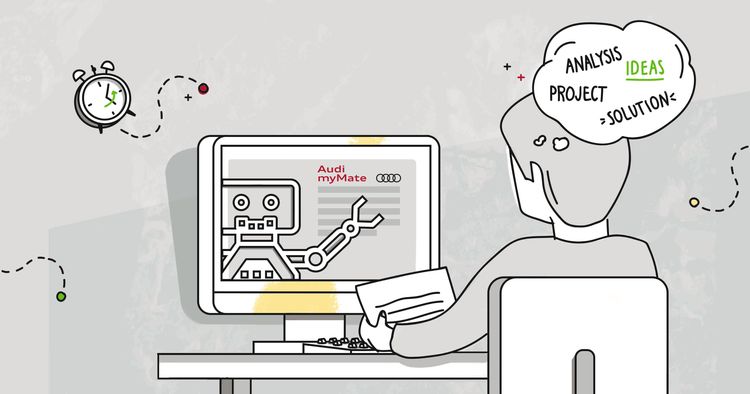 Source: AudiAuto manufacturing giant Audi has introduced a robotic digital assistant to its office workers to help alleviate the monotony of their jobs.
The robotic digital assistant, dubbed Audi myMate, takes repetitive office tasks from human workers, such as data entry and report creation, thereby freeing up those human workers to take on value-added workplace tasks.
Based on Audi's robotic process automation (RPA) platform, which was introduced earlier this year, the robotic digital assistant operates based on "if-then" rules to take on tiresome office tasks. Because the tasks are often repetitive, humans tend to grow tired mid task, making the work error prone. However, Audi myMate never tires, according to Audi. In lieu of this repetitive work, employees are instead able to take on more interesting and challenging tasks.
Already currently in use in Audi's asset accounting department, entering capital goods and thus freeing up humans in that department to analyze data, Audi myMate is expected to be deployed to other departments within the company. By 2020, the company intends to equip Audi myMate digital assistants with artificial intelligence.
No stranger to robots in the workplace, Audi has used robots almost exclusively on the factory floor, welding together and assembling automotive parts. However, in the office, Audi myMate is expected to digitize office work.