Blankets could protect structures from wildfires, study says
David Wagman | October 15, 2019
Wrapping a building in a fire-protective blanket is a viable way of protecting it against wildfires, according to research published in Frontiers in Mechanical Engineering.
By testing different fabric materials in the laboratory and using them to shield structures exposed to fires of increasing magnitude, the researchers found that existing blanket technology can protect structures from a short wildfire attack.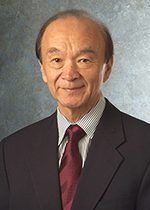 Fumiaki TakahashiHowever, for successful deployment against severe fires and in areas of high housing density, technological advancement of blanket materials and deployment methods, as well as multi-structure protection strategies, are needed.
"The whole-house fire blanket is a viable method of protection against fires at the wildland-urban interface," said Fumiaki Takahashi, a professor at Case Western Reserve University. He teamed up with the NASA Glenn Research Center, U.S. Forest Service, New Jersey Forest Fire Service and Cuyahoga Community College for the study.
Major wildfires in California in 2018 alone caused over $12 billion in property damage, according to the report. In 2018, the largest (the Mendocino Complex Fire burned 459,123 acres), most destructive (18,804 structures were destroyed in the Camp Fire) and deadliest (86 deaths in the Camp Fire) wildfires in modern California history all occurred at the same time.
The wildfire threat led California utility Pacific Gas & Electric to shut off power to around 800,000 customers in early October. Utility equipment was found to have caused the 2018 Camp Fire, which destroyed much of the city of Paradise, California.
Blankets could protect structures from wildfires at what is known as the Wildland-Urban Interface. Source: U.S. Air ForceWith funding from a research grant from the U.S. Department of Homeland Security, the Takahashi-led team conducted several experiments to test the ability of different blanket materials to shield structures against fires of increasing magnitude.
Early work
Takahashi has been working on fire blanket technology for nearly a decade. In 2010, he reported on test results involving more than 40 fabrics to determine their ability to offer lightweight protection from radiant heat and direct flame.
At the time, he said that although wildfires can burn for days or even weeks, a blanket needs to protect a house for as little as 60 minutes, including a critical 10 minute period. That is the typical amount of time a passing wildfire's radiant heat and airborne embers, flaming leaves or other materials pose a threat to ignite a house.
His earlier research found that aluminized materials performed best, but left lingering concerns about weight. One aluminized material measured 1 mm in thickness, but a 10 m by 10 m blanket would weigh more than 100 kg, making an unwieldy cover, the researchers concluded.
Four fabrics
The more recent tests determined how well the fire blankets protected a range of wooden structures, from a birdhouse in a burning room to a full-sized shed in a real forest fire. Four types of fabric materials were tested: aramid, fiberglass, amorphous silica and pre-oxidized carbon, each with and without an aluminum surface. In addition, the researchers conducted laboratory experiments under controlled heat exposure and measured the heat-insulation capabilities of these materials against direct flame contact or radiation heat.
In the laboratory experiment, two-layer thin fabric assemblies were able to block up to 92% of the convective heat and up to 96% of the radiation (with an aluminized surface).
The laboratory and real-fire assessments showed that fire blankets could protect structures from a short exposure to a wildfire, but also highlighted technical limitations. Further technological advancements are needed in the areas of material composition, deployment methods and multi-structure protection strategies.
In particular, the fiberglass or amorphous silica fabrics laminated with aluminum foil performed best. Takahashi said this was due to high reflection/emission of radiation and good thermal insulation by the fabric. New technology would be needed to enhance the fire blankets' heat-blocking capability for an extended period to prevent structure-to-structure ignition.
In addition, blankets could be more effective if dozens or hundreds of homes were protected at the same time, particularly in high housing-density Wildland-Urban Interface communities.