US Marines' prototype laser shoots down drones
Marie Donlon | June 27, 2019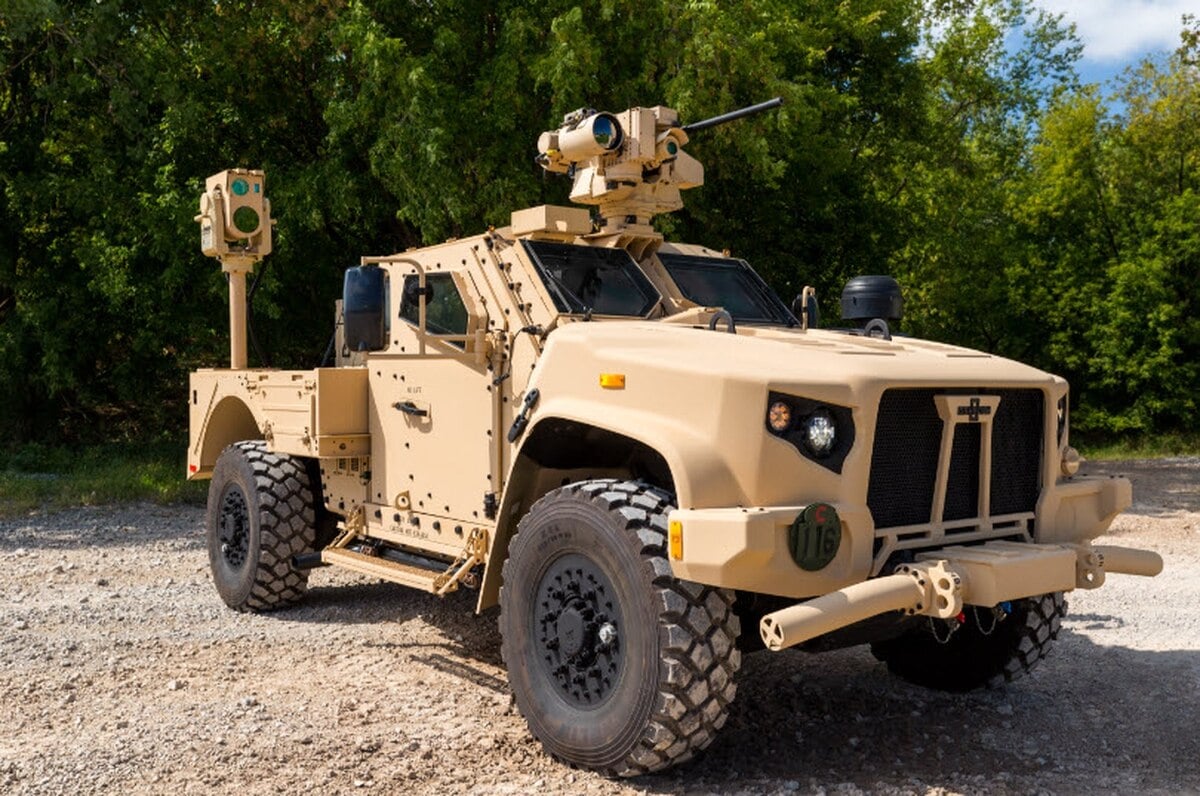 Source: Boeing
The United States Marine Corp is testing a prototype laser weapon system that shoots suspicious drones from the skies, according to reports.
Mounted to Joint Light Tactical Vehicles, the Boeing-built compact laser weapon system, otherwise known as CLaWS, can down and disable unmanned aerial vehicles (UAVs) from hundreds of meters away using fiber lasers, which are lasers that rely on optical fibers doped in rare elements as a transmission medium.
CLaWS is reportedly the first ground-based laser that the Department of Defense has approved for use by ground troops, according the U.S. Marine Corps. It would be used against enemy drones suspected of surveillance or attacks.
Known for both high beam quality and withstanding the rigors of military transport, the vehicle-mounted CLaWS downs drones in a matter of seconds by either burning parts of the UAV's body or igniting the onboard fuel supply. Available in 2, 5 and 10 kW versions, the CLaWS is thought to be more affordable than traditional UAV countermeasures.
"This was all in response to a need for counter unmanned aerial systems to take down drones," Ground Based Air Defense Program Manager Don Kelley said in a Marine Corps Systems Command release.
"We're providing CLaWS to Marines as a rapid prototype for evaluation ... Depending on the results, CLaWS could become part of a larger capability set."