NREL challenges students to rethink the energy value chain
David Wagman | June 13, 2019
The U.S. Department of Energy's National Renewable Energy Laboratory (NREL) announced a new competition that it hopes will challenge college students to reimagine how energy is generated, managed and used in a district.
The U.S. Department of Energy Solar District Cup Collegiate Design Competition is funded by the Office of Energy Efficiency and Renewable Energy's Solar Energy Technologies Office. Its goal is to challenge student teams across the U.S. to design and model the most reliable, resilient and cost-effective distributed energy system possible for campuses, urban areas and other developments in a common electrical distribution network.
(Learn more about the competition.)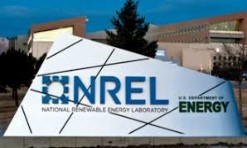 The competition will enable students to study synergies in solar energy, energy storage, finance, microgrids, project planning and resiliency benefits.
NREL said that student teams will compete to win the Solar District Cup and receive national recognition for their work on challenges integrating solar, storage and other distributed technologies. Teams will compete in multiple divisions, each with a distinct district-use case and winner, based on the quality of their solar energy system design. Students will present their solutions to judges where the winners will be selected to win a Solar District Cup division.
The competition will accept team registrations through August 2019. NREL said that participating teams will gather for a workshop in September 2019 for training, mentoring and collaboration with peers and professionals. Successful finalist teams will present their projects to professional judges and industry leaders in April 2020.