Enerpac introduces new self-locking cube jack
Shawn Martin | June 07, 2019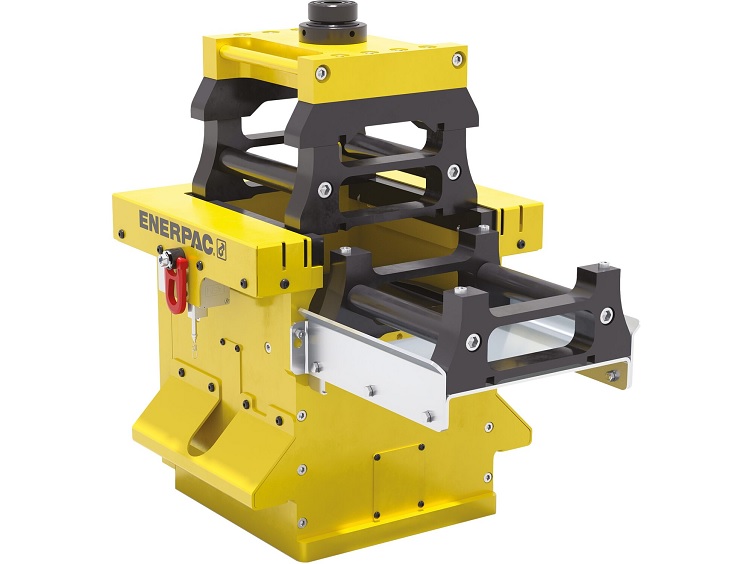 56 ton capacity self-locking cube jack. | Source: ENERPAC
Enerpac's SCJ-50 cube jack was built upon the same principle of their 125- to 750-ton jack-up systems, but the compact base lifting frame footprint measures just 19.7 in by 16.9 in and is operated without electrical controls.
The low profile cube jack has a minimum jacking height of 19.4 in adding yet another layer of flexibility. It can be deployed in restricted areas while yielding a maximum lifting height of 81.4 in as each unit is capable of supporting up to 11 light-weight steel cribbing blocks. The incremental lifting system also offers automated mechanical locking and self-aligning features.
The hydraulic jack is operated by a standard hydraulic pressure of 10,000 psi and it is compatible with standard Enerpac pumps including their split-flow pumps that offer the ability to synchronously operate multiple cube jacks. The self-locking cube jack provides a powerful yet versatile lifting solution for numerous applications including equipment maintenance, vehicle unloading or jacking of transformer, module or bridge structures.