Roadmap leads to increased U.S. geothermal generating capacity
S. Himmelstein | June 07, 2019
A path to expand the contribution of geothermal energy to U.S. electricity supply has been identified by the U.S. Department of Energy. The GeoVision analysis provides a roadmap for realizing increased renewable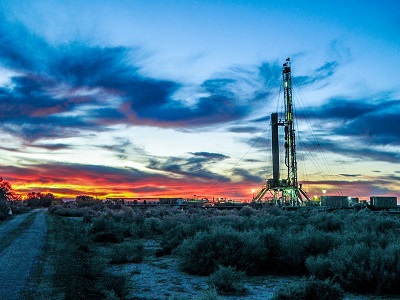 U.S. Department of Energy geothermal test site at Naval Air Station Fallon in Nevada. Source: Dick Benoitenergy benefits by reducing geothermal technology costs, streamlining permitting timelines to facilitate project development and removing barriers to geothermal heating and cooling market growth.
Attainment of these targets could boost installed geothermal generating capacity from the current total of about 3,500 MW to 60 GW by 2050, which would provide 8.5% of all U.S. electricity generation. Technology improvements could also enable more than 17,500 geothermal district-heating installations nationwide, and 28 million U.S. households could realize cost-effective heating and cooling solutions through use of geothermal heat pumps.
The environmental implications of increased geothermal resource exploitation were also considered. Compared to a business-as-usual scenario, the high levels of geothermal development envisioned result in a 4% increase in the amount of water consumed by the power sector in 2050. This increase can be satisfied by the use of non-freshwater resources such as municipal wastewater and brackish groundwater. Opportunities for reduced carbon dioxide, sulfur dioxide and particulate emissions from the electric and heating/cooling sectors are also identified.