Watch: 3D-printed soft robot can physically and socially interact with elders
Siobhan Treacy | April 10, 2019
Researchers from Purdue University have created a 3D-printed soft robot that could provide physical and emotional care for the elderly.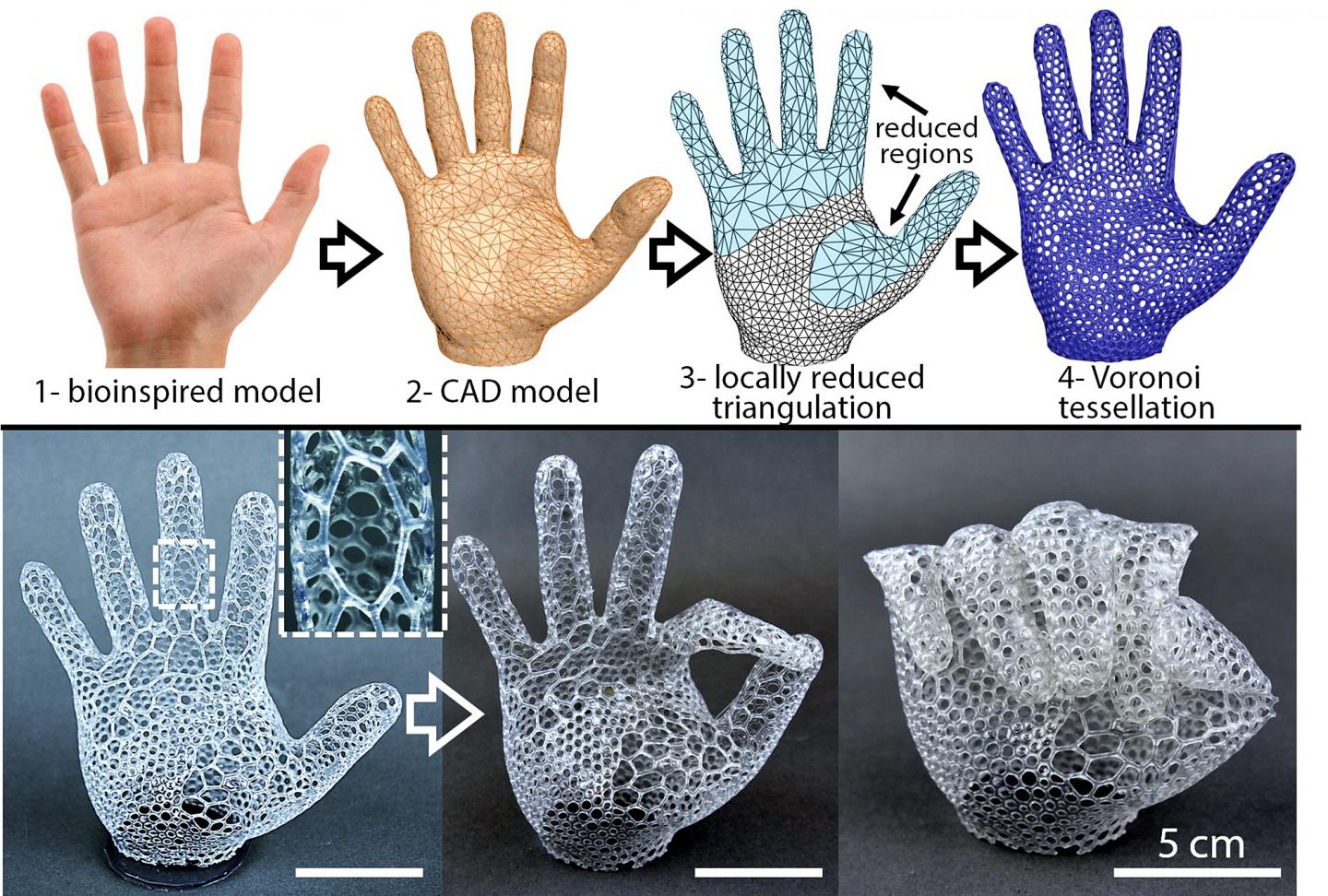 Purdue researchers have developed a new design method that will enable anyone to quickly design soft robots using a 3D printer. Source: Ramses Martinez/Purdue University
Current elder care robots are great for social interaction, but their rigid design prevents them from physically interacting with elders. However, the new soft design allows the robot to supply physical interaction as well as social interaction.
Thanks to recent advances in material science, robots can be made with materials that bend and reshape. This gives the robots formidable bodies, allowing them to physically care for elders. Before this latest innovation, robots designed for elder care presented design challenges, which stopped their commercialization and distribution for home use. The research team's new fabrication and design method simplifies the whole process of building a soft robot using 3D printing.
The process has three steps. First, the user creates a computer-aided design (CAD) of the shape of the robot. Then the user paints the CAD file to show the directions the joints of the robot will be moving. Then finally, the computer algorithm converts the CAD file into a 3D-architected soft machine (ASM) design to be printed with a 3D printer.
The ASMs move like humans. They rely on miniaturized motors that act as the robot's muscles. The motors pull on nylon ties that are attached to the limbs. The nylon ties can be squeezed or stretched to 900 times the original length.
ASMs can perform complex movements like gripping or crawling, adding more human-like abilities to robots. ASMs can also change their body configuration and gait to adapt to their environment, making them even more human-like.
A paper on this technology was published in Advanced Functional Materials.