US universities install Muroom high-tech lab
Engineering360 News Desk | April 01, 2019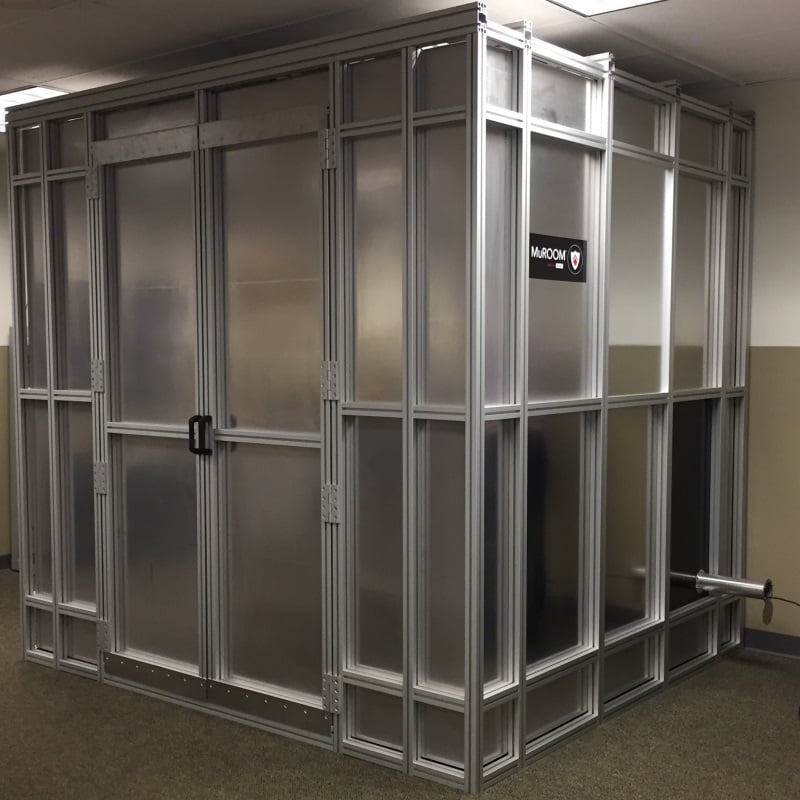 The Muroom installation at the University of Illinois (UOI) Urbana-Champaign Electron Microscopy (EM) facility within the Materials Research Lab (MRL) was completed last year.
The UOI's research environment is considered to be at the forefront of industry in materials science, condensed matter physics and materials chemistry.
The
Muroom
project by
Magnetic Shield Corporation,
was successfully constructed in segments during 2017 and 2018, using the company's high-permeability Mumetal for advanced low-field testing applications.
A large-scale, custom, modular Muroom was built with perfection annealed sheets, which are ready for design installations. The high nickel-iron composition sheet material is processed through a specialized heat treatment that produces the optimum shielding necessary to conduct high technology experimentation.
There are over 140-plus instruments in operation that are managed by the MRL. Electron microscopy instruments are located at the MRL, where research groups perform tests within the new Muroom environment, which reduces the earth's magnetic field up to 125 times. The company said its Muroom enables the research teams to reliably and accurately conduct sensitive scientific applications that require reduced electromagnetic interference.
High-resolution and atomic-resolution imaging are achieved using precision instruments such as scanning electron microscopy (SEM) and transmission electron microscopy and scanning transmission electron microscopy (TEM/STEM) respectively.
Another recent successful large scope project at Virginia Technical Institute (VTI) was completed in the summer of 2018. VTI designed and built a Muroom in partnership with Magnetic Shield Ltd. U.K., and in cooperation with Magnetic Shield Corp. USA.
To learn more about advanced EMI shielding, click
here
.