DIY computer kit teaches STEM skills to kids
Peter Brown | January 29, 2019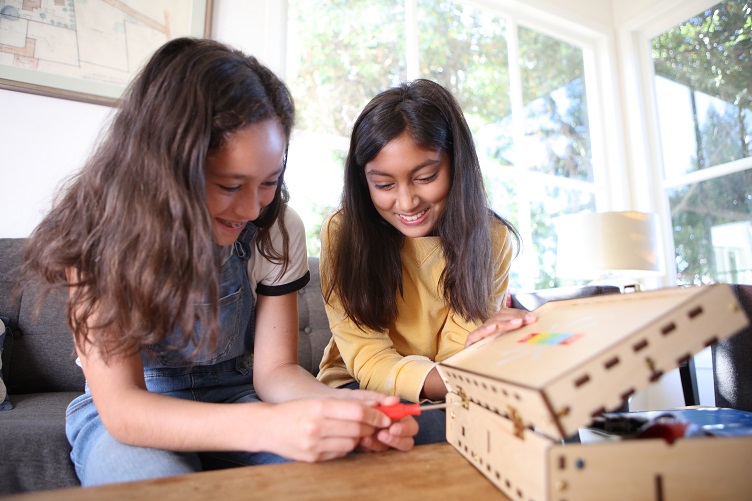 The kit allows kids to build a computer then program it to run games like Minecraft Raspberry Pi Edition. Source: Piper
In an effort to promote children's interest in science, technology, engineering and math (STEM), Piper has introduced a new do-it-yourself programming kit that allows kids to build their own computer.
The Piper Computer Kit 2 includes a set of blueprints with instructions on building a computer with laser-cut wooden parts, a Raspberry Pi and a collection of electronic wires and equipment. The kit includes a 9 in screen with 1,024 x 500 resolution, an integrated DIY speaker, AC power adapter and reusable carrying case.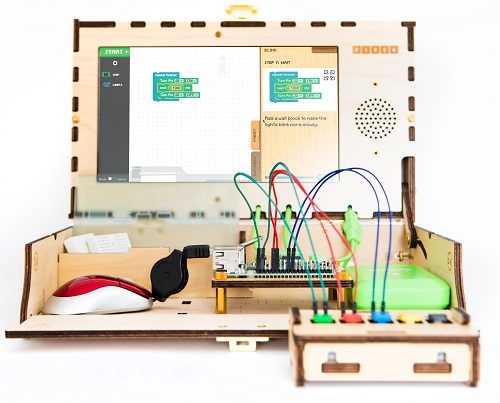 The kit includes wires, equipment, screen and Raspberry Pi to build a DIY computer. Source: PiperKids can use the computer to play Minecraft Raspberry Pi edition or code and prototype custom projects using Piper Code. Advanced users can eventually move to text-based languages with a pre-loaded Python application.
Piper Code gives kids hands-on learning for programming electronics such as LED lights, buzzers and games. The code is based on Google Blockly, the visual programming language that teaches coding through drag and drop. Piper has included 11 different coding projects in the kit that get progressively more difficult the more kids learn.
"In a world saturated with smart gadgets, iPads and 'Alexas,' we don't want our kids thinking of these devices as mystical objects," said Joel Sadler, founder of Piper. "Rather, the sooner they see the inner workings of everyday technology, the quicker they can learn to master technology as a second language — a language that will be essential for their digital futures."
Piper computer kits have been used in more than 600 schools. The new kit is priced at $249.