Decoding bearing numbers
Ken Thayer | January 16, 2019
Bearings are a perfect example of a highly engineered commodity product. The commodity nature of bearings allows them to be interchanged from one manufacturer to another with the assurance that they have the same size, features and operating specifications.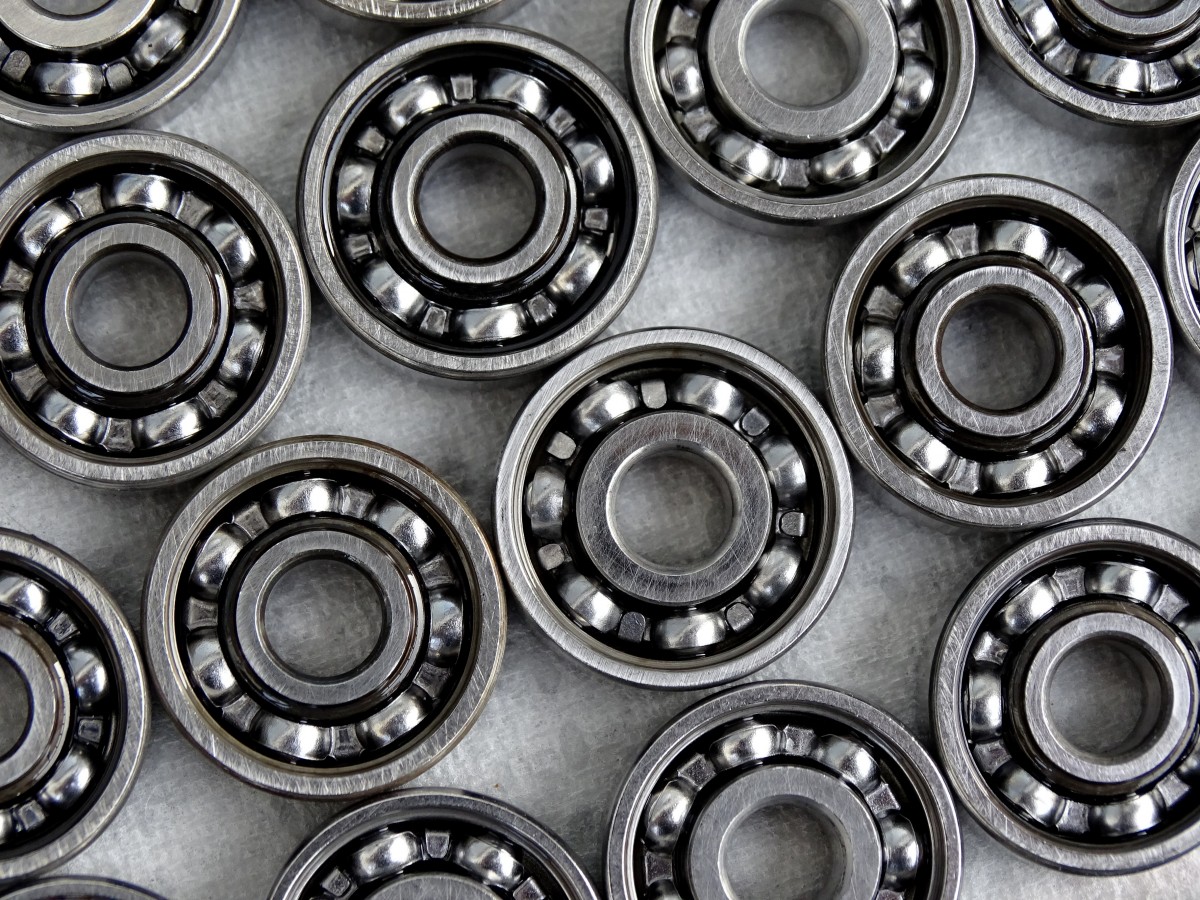 Developed in 1917 as an industry trade group by a committee of the world's leading bearing manufacturers, the American Bearing Manufacturers Association (ABMA) developed a standard numbering code as a universal identifier of bearing size and attributes. The main purpose of the ABMA is to define bearing-related standards and maintain industry-related statistics.
This standardization helps end users and distributors interchange bearings from other manufacturers if necessary. Engineers can use the code to configure a bearing with the features required for their specific application (a stainless steel deep groove ball bearing with a metal seal on each side, for example).
While some manufacturers adhere to this numbering system, others have developed their own. If a manufacturer elects to use its own numbering system, the end user must rely on bearing interchange information, available from the manufacturer or distributor. For example, AST Bearings provides a cross-reference & bearing exchange on its website.
When a supplier uses their own numbering system and an interchange to other suppliers is unavailable, most will supply a cross-reference to the ABMA code standard. SKF, for example, furnishes an ABMA to SKF product number conversion. Users can convert between AMBA and SKF and vice versa. Using conversions such as this, an engineer can convert a bearing number from one manufacturer to ABMA and then to another manufacturer, if necessary.
Many manufacturers also produce non-standard bearings with unique or special features or characteristics. These bearings are not technically commodity products as they cannot necessarily be interchanged with other products and may not be convertible to the ABMA standard numbering convention.
Cracking the Code
At first glance, the series of numbers and letters in a bearing part number can look confusing, but it is actually relatively simple. The numbering code consists of several segments, each one providing specific information about the bearing. This is true for ABMA bearing codes as well as the one used by SKF, which is similar to the numbering system used by many other manufacturers.
ABMA
The ABMA code applies to ball bearings (including Conrad type, maximum capacity and angular contact), as well as cylindrical roller, self-aligning spherical roller, and thrust ball or roller bearings. The code is broken down into five segments. The first segment represents the basic bearing number and the remaining four segments represent the supplementary bearing number.
ABMA bearing number code structure; Source: IEEE GlobalSpec
Each of these code segments has a standard list of options associated with it. The bearing code is built by selecting the appropriate options from each segment using the following key.
Segment 1
The first segment of the bearing code indicates:
The bore diameter
The bearing type
The dimension series, which is an indication of the relative bearing width and outside diameter. It informs the user whether the bearing is for extra-light, light, medium or heavy-duty applications.
Segment 2
The second segment of the bearing code indicates the cage specifications as well as either the duplex bearing arrangement (if applicable) or the seals, shields and bearing modifications to accommodate a snap ring.
If a bearing is a matched pair or ground bearing intended for use in paired mounting, the code below is used. When specifying a duplex bearing, 'XX' is used as a space holder in place of the seals, shields and bearing ring modification specifications.
Segment 3
Segment 3 of the code indicates the internal fit and bearing tolerances.
(See 'ABEC bearing ratings explained' for additional information on bearing tolerances.)
Segment 4
Segment 4 indicates the lubricant specifications.
(See 'How to select the right bearing lubricant' for additional information on bearing lubricant and lubrication systems.)
Segment 5
Segment 5 indicates special requirements or features. Consult the manufacturer to obtain codes for this segment, if necessary.
Interpreting the Code
Using the code key bearing numbers can be deciphered fairly easily. The following examples show how to break down the bearing code.
95 = 95mm bore diameter
BC = Ball bearing, single row, radial, non-filling slot (Conrad-type)
02 = Light duty series
J = Pressed steel cage
EE = Rubbing seal, both sides
G = Snap ring groove in the outer ring (with snap ring)
0 = Normal fit
0 = ABEC 1 (ISO P0)
X = Manufacturer's standard lubricant
No special requirements or features
70 = 70mm bore diameter
BT = Angular contact (35° to 40° contact angle)
03 = Medium duty series
D = Non-metallic (land guided) cage (e.g. phenolic)
XX = Spacers in place of shields and seals and ring modification
R = Matched pair of bearings for back-to-back mounting
7 = Light preload
4 = ABEC 7 (ISO P4)
No lubricant (open bearing)
No special requirements or features
Conclusion
It is important to know whether a manufacturer follows the ABMA bearing code standard or uses a different standard. All manufacturers will provide a code key on their site or in their catalogs to help the user interpret or specify the bearing they need for their application. Regardless of the numbering system used, each number and letter used in a bearing code has a specific meaning that helps to identify the type and specifications for the bearing.
Bearing number crossovers are available from many manufacturers or distributors to interchange a bearing from one manufacturer to another. In the absence of an interchange guide to other bearing manufacturers, most suppliers will provide information to switch between their number and the ABMA standard.
Resources
How ball bearings are manufactured
American Bearing Manufacturers Association (ABMA)
ABEC bearing ratings explained
How to select the right bearing lubricant