Amazon, Ring File Patent Application for Facial Recognition Doorbell
Marie Donlon | December 18, 2018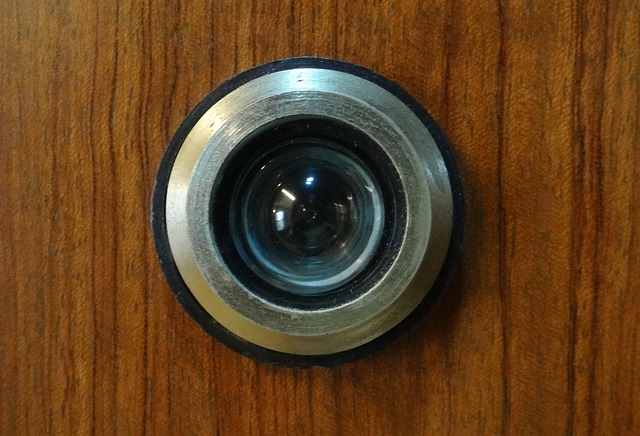 According to recent reports, Amazon and its doorbell manufacturer subsidiary Ring filed a controversial patent application for exploring how to incorporate facial recognition technology into Ring's line of video-audio doorbells for the purpose of spotting suspicious characters in a neighborhood and, ultimately alerting local law enforcement of their presence.
Unsurprisingly, this revelation has drawn the attention of a number of critics including the American Civil Liberties Union (ACLU) who stated that "Amazon is dreaming of a dangerous future." Other critics of the move are concerned that such technology would invite a "surveillance state" targeting political activists or falsely identifying innocent people as public threats.
The patent describes software for Ring video doorbells enabling an internet-connected microphone and motion-activated video camera to capture images of those appearing at a person's door.
According to ACLU of Northern California attorney Jacob Snow, the patented technology could be used to match the faces of passersby with an image database of "suspicious" people that homeowners build by contributing images to it. If a match is made, "the person's face can be automatically sent to law enforcement, and the police could arrive in minutes."
Despite the concerns raised by the discussion of such technology, Amazon claims that it doesn't necessarily have plans to develop the technology. Instead, it claims that the application was filed simply as a nod to forward-thinking technology and that it might one day serve other functions such as locating lost children, for instance.
Additionally, some critics of the patent have specifically mentioned Amazon's facial recognition tool called Rekognition, which is described by Amazon as "a service that makes it easy to add powerful visual analysis to your applications. Rekognition Image lets you easily build powerful applications to search, verify, and organize millions of images. Rekognition Video lets you extract motion-based context from stored or live stream videos and helps you analyze them."
Assuming it is this technology the proposed doorbell system intends to employ, Amazon will have to set about working out all of that system's bugs as it was reported this past summer that Rekognition incorrectly identified 28 members of U.S. Congress as criminal suspects.
Considering what is described in the patent, Snow is concerned.
"As a former patent litigator, I've spent a lot of time reading patents. It's rare for patent applications to lay out, in such nightmarish detail, the world a company wants to bring about," said Snow.
Snow added: "It's time for Amazon to take responsibility and stop chasing profit at the expense of safety and civil rights."