San Francisco to consider ban on facial recognition technology
Marie Donlon | January 31, 2019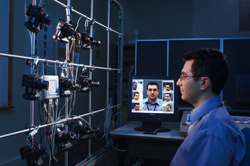 A lawmaker in San Francisco has presented legislation that would make the city the first in the U.S. to ban the use of facial recognition technology.
As part of the initiative, called the Stop Secret Surveillance Ordinance, Aaron Peskin, a member of San Francisco's Board of Supervisors, is proposing an outright ban on city agencies, including law enforcement, using facial recognition technology. The ban is just one part of an overall proposal that would require the city's agencies to seek the board's permission before purchasing and using surveillance technology of any kind.
The goal of the initiative, according to Peskin, is to bring greater oversight to surveillance tech use in the city. In addition to proposing the ban and requiring board approval before other forms of surveillance technology are purchased and used, the ordinance also recommends an audit of surveillance technologies already in use in San Francisco, including surveillance cameras, automatic license plate readers and gunshot detection systems.
"I have yet to be persuaded that there is any beneficial use of this technology that outweighs the potential for government actors to use it for coercive and oppressive ends," Peskin said.
The ordinance follows recent headlines concerning the controversial use of facial recognition technology and its tendency to be biased. In particular, Amazon's facial recognition technology software, called Rekognition, has attracted notice in recent months as it was used by the American Civil Liberties Union (ACLU) to demonstrate the flaws inherent in the technology. Once the ACLU applied the Rekognition software to images of U.S. Congress members, the software reportedly misidentified 28 members as criminal suspects.
The increased scrutiny of facial recognition technology has also resulted in the creation of a coalition of several activist and advocacy groups urging tech giants Amazon, Google and Microsoft in three open letters to not sell their respective facial recognition technologies to government authorities for fear that they will be used to unfairly target specific individuals including immigrants, people of color and religious minorities.
The San Francisco legislation will be discussed in committee in February.