From Form to Function, SHEERFILL Drives the Evolution of Roofing Membranes
December 06, 2018
Sponsored Content
Some of the world's most recognizable buildings and sports stadiums have been virtually transformed, moving from traditional and nondescript roofing materials to swooping, eye-catching architectural forms. Initially providing greater comfort and sustainability at an affordable price tag, today's roofing membrane structures address the market demand for greater light performance, energy savings, lower maintenance, visibility and architectural flexibility.
These roofing membranes rely on an underlying skeleton topped by a lightweight, flexible membrane made of fiberglass with a coating of polytetrafluoroethylene (PTFE), also known as Teflon®. Although the designs seem delicate and airy, the membranes are extremely rugged, providing decades of use in harsh climates. Pound-for-pound, the membrane material is stronger than steel, yet weighs a mere 5 oz/ft2. Today, it lets in natural light while keeping out heat; it is cost-effective, durable, non-flammable and is low maintenance.
The dramatic roofs are constructed using Saint Gobain's SHEERFILL® Architectural Membrane, with well over 70 million square feet (7 million square meters) installed worldwide to date.
What is SHEERFILL?
Roofing membranes from SHEERFILL Architectural Membrane deliver an open-air and color-correct lighting experience via light transmission, even in large sports complexes and industrial facilities. At night, backlit luminosity creates a unique and dramatic architectural signature on the skyline.
Unlike traditional roofing materials, tests prove that SHEERFILL tensile membrane structures provide up to 25 years or more of reliable service. Even after years of withstanding high live loads, such as heavy snows and high winds, there is no relaxation of the roofing membrane from its original shape.
The PTFE membrane structure is translucent and noncombustible, meeting fire code requirements for virtually all types of construction, and it remains unchanged in temperatures ranging from -40° F to over 150° F. Unaffected by age, climate, pollutants or discoloration, its impervious PTFE coating makes SHEERFILL highly resistant to staining.
SHEERFILL also delivers:
· A lightweight solution that requires a lighter, less-costly support structure.
· A family of products that addresses a variety of structure sizes and spans and energy and light transmission requirements.
· A surface that never needs painting.
· Energy efficiency that transmits up to 24% of incident light and does not trap in heat.
· Solar reflectance of 75% and thermal emittance of 89%.
· A Class A rating (severe fire exposure) under UL 790 (ASTME E 108), without the use of flame-retardant additives.
SHEERFILL is also the first architectural membrane to be rated by CRRC, the Cool Roof Rating Council, and is Energy Star Certified. Shaded areas remain bright and cool, even on the hottest days. Minimizing the need for heat dissipation, SHEERFILL substantially lowers HVAC costs.
When reviewing the SHEERFILL family of products, it is easy to see how not only market demands have changed, but also how SHEERFILL technology has evolved to keep up with them.
La Verne Student Union – SHEERFILL
The world's first permanent, tensioned-membrane roofing system — engineered, fabricated and installed in 1973 at the University of La Verne student union building, in La Verne, California — remains in daily operation four and a half decades later. A recent $8 million renovation to the facility interior left the 4,400 m2 SHEERFILL roofing membrane untouched.
La Verne not only proved that SHEERFILL was sufficiently sturdy in permanent tensile structures, but also that it would beat out traditional roof longevity. Installed in 1973, the original roofing membrane is still in service, with no sign of the need for replacement.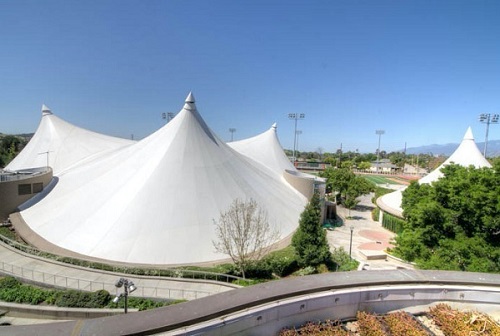 Figure 1: The University of La Verne student union building was the first implementation of the SHEERFILL roofing membrane. Source: Saint-Gobain
La Verne is a testament to PTFE viability as a roofing material, showing that the woven fiberglass membrane is structurally sound, durable, weather resistant, immune to UV rays and waterproof. While those were the original goals of SHEERFILL use, the product would evolve dramatically over the years, evidenced by the number of SHEERFILL roofing membranes now available and their expanding characteristics.
NRG Stadium – SHEERFILL Ultralux
NRG Stadium is the only air-conditioned arena that features the first retractable roof in the NFL and a natural grass playing field. When the NFL returned to Houston, the Texans debuted in NRG Stadium under a roof constructed from 37,000 m2 of SHEERFILL Ultralux.
SHEERFILL use in the NRG Stadium solved a major challenge. Not only were the Texans going to play in the stadium, it was also home to the Houston Livestock Show and Rodeo held each winter. NFL fans wanted outdoor football and the rodeo required an indoor format. The solution was a retractable roof featuring two 92,000 ft2 panels covered by a translucent SHEERFILL fiberglass membrane that slid along tracks on two super trusses. The result was natural light and a substantial reduction in the roof weight.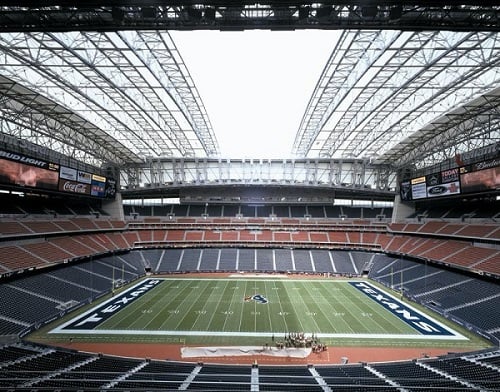 Figure 2: The NRG Stadium in Houston, constructed in 2002, uses 37,000 m2 of SHEERFILL Ultralux. Source: Saint-Gobain
The SHEERFILL solution also enabled the roof to open and close should Houston temperatures, which can be extreme (below 50° F or above 80° F), dramatically rise and fall, ensuring greater temperature comfort. In addition, a rapidly approaching storm is not a problem. The four-acre roofing structure can open or close in under 10 minutes. The natural grass field is easily grown because daylight shines through the membrane.
Ultralux is ideal when light transmission is a priority, as it features the highest light transmission of the SHEERFILL architectural membranes. Once light transmission was no longer an issue, it was time to address SHEERFILL's ability to retain its pristine look by adding a self-cleaning capability.
AT&T – EverClean
AT&T Stadium, home of the NFL's Dallas Cowboys, is also used for concerts, basketball, soccer and various other events. With a seating capacity of 80,000, it features the world's largest high-definition video screens, providing the ultimate in fan experience.
Built in 2009, the stadium features a retractable roof built from 19,000m2 of SHEERFILL I with EverClean. The retractable roof allowed the stadium to maintain the look of its previous home, Texas Stadium, with its iconic hole, but also protects against weather and other elements. Even when the roof is closed, SHEERFILL delivers the open, airy feeling of natural light indoors, filling the entire stadium with diffuse daylight.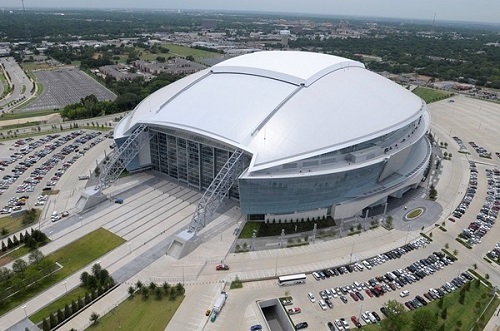 Figure 3: The dramatic AT&T Stadium where nearly 10 years ago, Saint-Gobain introduced the SHEERFILL Architectural Membrane with EverClean. Source: Saint-Gobain
First used in AT&T Stadium, Saint-Gobain's EverClean® photocatalytic topcoat uses photoactive titanium dioxide (TiO2) to provide self-cleaning and reduce maintenance, as TiO2 breaks down organic matter and other contaminants, making them easy to rinse off when it rains. When UV light strikes the EverClean surface, hydroxy radicals (OH) and superoxide radicals (O2-) decompose organic substances. Given a cleaner and whiter surface, the roof maintains high solar reflectivity, reducing demand for cooling in the space below.
Saint-Gobain
Architectural membranes will continue to evolve, providing stronger, lighter and more flexible solutions with even more features. Saint Gobain's SHEERFILL remains a roofing membrane leader, given its ability to provide several products with an array of characteristics that solve specific needs. In the future, new materials, a variation in light transmission and even colors may be added to the SHEERFILL family of products. To date, it is SHEERFILL's sustainability and energy savings that keep the material on top.
Saint-Gobain develops high value-added construction and renovation solutions to ensure that buildings are energy efficient, comfortable, healthy and aesthetically superior, while protecting natural resources. Saint-Gobain's SHEERFILL has met the demands of its clients in permanent roofing materials, and in every installation there has been no need for regular re-tensioning of the membrane.
See how the SHEERFILL family of architectural membranes works with your architectural designs. Visit Saint-Gobain SHEERFILL Roofing Membranes for more information.