Overcoming Interview Jitters
Lauren Mineau | November 01, 2018
It is very normal to feel nervous before an interview. A job interview could mean many things depending on someone's stage in life: a new city, a first opportunity to enter the workforce or a chance to do something they really love.
Interview jitters are very common, but they can affect how someone answers questions or the impression someone leaves on the interviewer. More than 90 percent of adults feel some level of nervousness before a job interview, according to a survey by Anxiety.org. There is a lot that can be done to combat nerves and channel that energy into a positive use.
Prepare and Prepare Again
In addition to researching the company, the industry, and the job title itself, scout out the location of the office and plan plenty of time to arrive. Consider doing a quick drive by to know exactly where to go the day of, if possible. Have interview clothes and materials prepared ahead of time as well.
Limit Distractions Outside of the Interview
While doing preparations, traveling to and from the interview and in the few moments afterward, keep focus on the interview and the interview alone. Put group texts and chats on mute, disable social media notifications and limit household distractions. It can wait.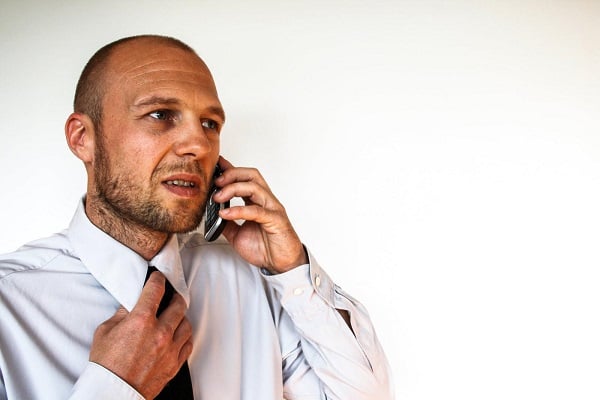 Know Where Nerves Come From
Nervousness is simply an expression of energy, just like happiness or sadness. Channel the anxiety into a positive light. When these feelings come, say something positive to alleviate negative thoughts. For example, instead of worrying about being rejected, think, "I'd love to have a chance at this opportunity that aligns with the skills I've worked hard to cultivate."
Social worker and psychotherapist Amy Monin recommends this method as a way to acknowledging an emotion one feels and making it work to one's benefit.
"It's really about getting better control over your thoughts, and being more aware of how it affects your body," she told Business Insider.
Comfort and Confidence
A job interview is not the chance to experiment with new fashions or high-heeled shoes. Have a go-to outfit that is professional but comfortable. Wearing something that instills confidence can make a huge difference. The last thing to worry about on interview day is an uncomfortable shirt or shoes that pinch.
An interview should be viewed as an opportunity. Even if the company chooses someone else, each interview is a chance to learn and a time to improve communication skills. They may not all result in a job offer but each can be a chance to sharpen these lifelong, crucial skills.