A Precision Honing System That Increases Productivity
Shawn Martin | September 27, 2018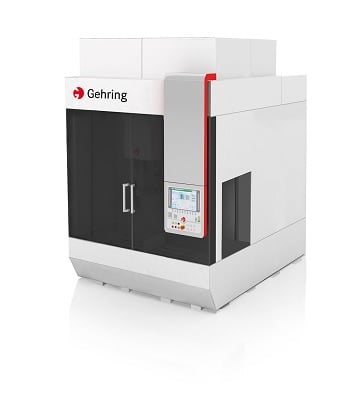 Source: Gehring L.P.From conventional honing to innovative processes like formhoning, the powertrainhone machine system from Gehring can help users realize increased productivity with fast cutting speeds, a powerful stroke drive and an efficient direct drive spindle. It can also be deployed as a standalone system or integrated into a complete manufacturing line.
Gehring's system can be used for a wide range of honing operations. The compact honing unit handles a range of diameters from 68 mm to 105 mm and features an efficient tool changing system that helps improve cycle time.
Common applications for the powertrainhone system include all types of automotive crankcases including inline blocks, V-blocks and main bearing bores.
Featured Technology:
Independently movable honing spindles
Rigid spindle bearings
Automatic 12-tool changing systems for up to 12 tools
Direct force-controlled electromechanical feeding systems
Direct in-process gauging system for dimension and form control
The precision honing system removes up to 0.5 mm in 20 seconds and the servomotor driven spindle has a switch-off accuracy of approximately 10 µm when removing 0.4 mm. It is a modern manufacturing solution that provides enough flexibility to address a wide range of honing needs in a compact footprint.