This Utility Has a 10-Year Vision for Renewables, Efficiency, Cyber Security
David Wagman | July 25, 2018
Dominion Energy Virginia filed plans as part of the Grid Transformation & Security Act (GTSA), which became law July 1 and provides a roadmap for Virginia's energy future.
As part of the plan, Dominion committed to having 3,000 megawatts of new solar and wind generating resources under development or in operation by the beginning of 2022.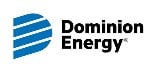 In the regulatory filing, the company asked the State Corporation Commission to approve a series of programs, investments and costs as part of the first three years of a 10-year initiative.
The GTSA includes provisions for modernizing the energy grid to improve reliability, resiliency and the ability to integrate more renewable energy and emerging technology; expanding the company's renewable energy generating capacity; future testing of wind turbines off the coast of Virginia Beach; and around $200 million in bill credits for customers.
The law also directs the utility to commit at least $13 million in shareholder funds each year through 2028 for bill assistance and weatherization services for seniors, veterans, low-income customers, and people with disabilities.
In a related filing with state regulators, Dominion Energy seeks to add 240 MW of solar energy in Virginia. Later this summer, the company will seek SCC approval for its proposed Coastal Virginia Offshore Wind project. The 12 MW facility would be located in a federal lease area about 27 miles off the coast of Virginia Beach. The two-turbine test project is being developed through a partnership with Ørsted Energy of Denmark.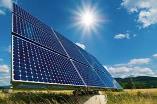 Dominion Energy seeks to add 240 MW of solar energyThe utility also plans to install around 2.1 million smart meters in homes and businesses. Dominion Energy says the smart meters, along with a new customer information platform, will better enable customers to manage their energy use and bills. The approximately $450 million investment in smart meters and the customer information platform will be funded without a rate increase by using the reinvestment model enabled by the GTSA.
Smart meters and other investments will help integrate new technologies like private solar and electric vehicle charging stations into the grid. The utility says that investments in intelligent grid devices, smart meters, and automated control systems will enable a "self-healing" grid which can help speed the restoration process by identifying and isolating outages.
Additional measures will be taken to protect the grid against the growing threat of both physical and cyber-attacks. These measures include hardening substations serving critical facilities and the deployment of new intelligent devices and control systems which help energy companies detect and recover from events more quickly.
The GTSA also directs Dominion Energy to propose at least $870 million in energy efficiency programs over the next decade. The law designates that at least five percent of energy efficiency programs must benefit low income, elderly or disabled individuals, most likely through residential weatherization upgrades.
Dominion Energy will file its initial proposals for new energy efficiency projects with the SCC for approval later in 2018.