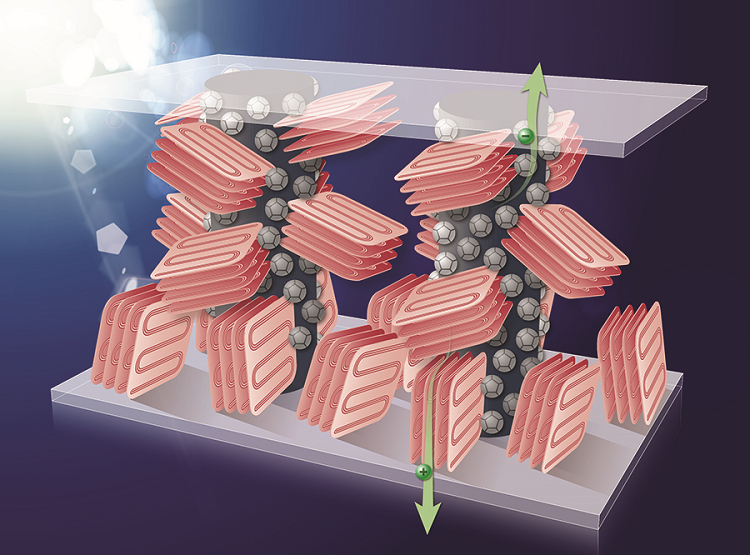 Adding an inert polymer component in plastic solar cells — as visualized by the arrows in this image — creates a unique columnar morphology and enables increased optimal device thickness, which is much better suited for the industrial production of solar cells by low-cost solution coating methods. Source: Center for Functional Nanomaterials at Brookhaven National LaboratoryValued for their cost-effectiveness, flexibility and light weight, polymer plastic solar cells must incorporate an additive to ensure high device performance. Inclusion of a non-active small chain molecule to control internal morphology can cause stability problems under light and heat, undermining performance and efficiency.
This limitation can be overcome by use of a tertiary, high-molecular‐weight polymer to improve the performance of low bandgap polymer solar cells. Researchers from Stony Brook University and the U.S. Department of Energy's Brookhaven National Laboratory demonstrated an increase in overall photovoltaic efficiency of polymer: fullerene bulk heterojunction solar cells by addition of polystyrene with optimized molecular weights.
Earlier research showed that a newly engineered polymer plastic solar cell increases optimal thickness — a quality better suited for industrial production by low-cost coating methods.