New Switchgear Reduces Floor Space by 60 Percent
Engineering360 News Desk | June 22, 2018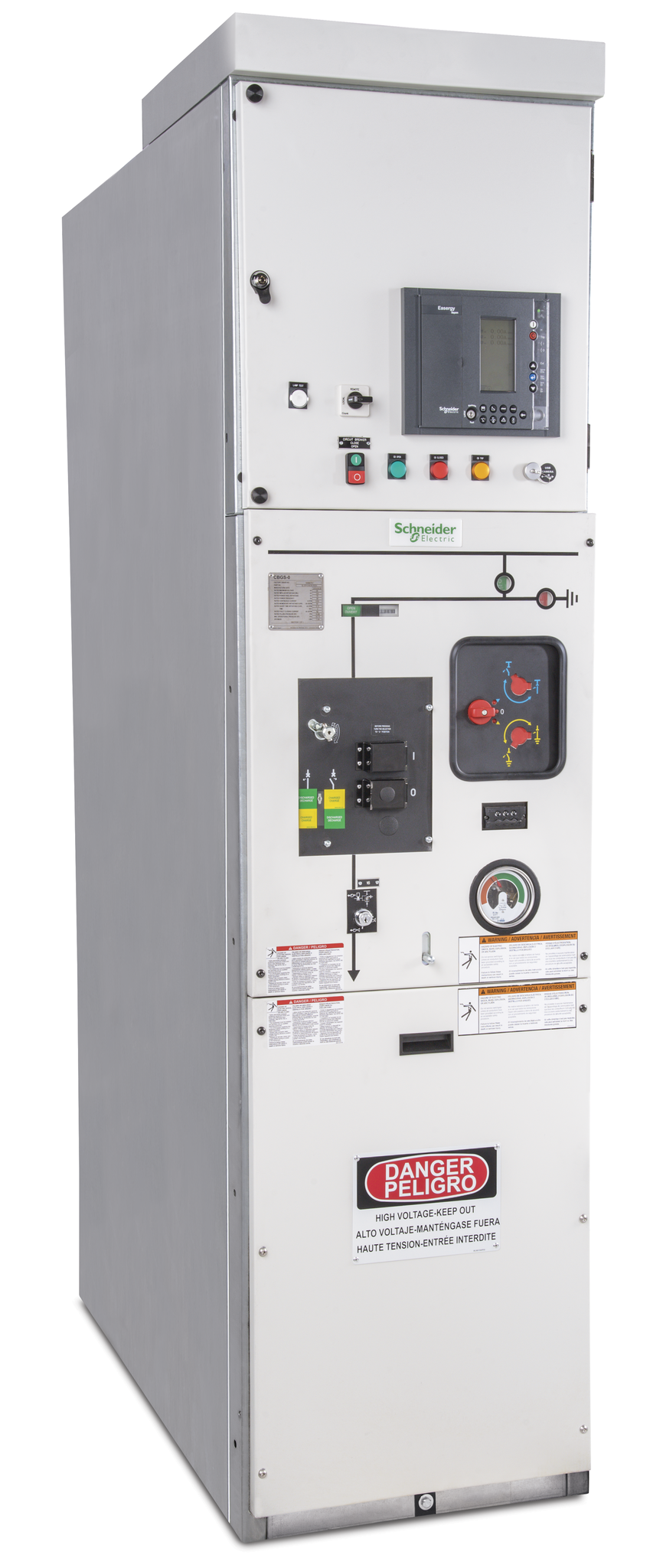 Source: Schneider Electric
Schneider Electric announced CBGS-0, an industry-leading gas-insulated switchgear with solid dielectric busbar for applications up to 38 kilovolts, 2,000 A and 31.5 kA. Schneider Electric's CBGS-0 is the latest addition to its portfolio of medium voltage switchgear solutions.
CBGS-0 has been designed to meet the needs of indoor substations. This switchgear is meant for heavy industries like water and wastewater facilities, mining, chemical, petrochemical, utilities, wind farms, data centers and traction substations.
The CBGS-0 includes a grounded and shielded solid insulated bus system, which means no gas handling is required during installation, expansions or section replacement. Shielded Solid insulation and a sealed-for-life gas tank protect the medium voltage components from aggressive atmospheres, dirt, dust and vermin. The materials used also inhibit oxidation in the busbar and circuit breaker compartments and provide for a stable gas system.
CBGS-0 is designed to reduce maintenance and downtime, and maximize floor space. The compact and modular switchgear offers both flexibility and a long, low-maintenance service life. The design of the modern switchgear equipment is fairly small, which reduces floor space by up to 60 percent.
Schneider Electric's CBGS-0 is safe by design, with a unique and innovative concept for a lower total cost of ownership, and the optimal solution for a variety of applications.
For more information on the CBGS-0 Medium Voltage Switchgear, visit Schneider Electric.