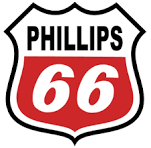 Phillips 66 says it will spend up to $1.5 billion to expand its Sweeny Hub in Old Ocean, Texas.
The project will include two 150,000 barrel-per-day (BPD) natural gas liquids (NGL) fractionators, additional NGL storage capacity, and pipeline infrastructure. The new capacity is expected to enter commercial operations in late 2020.
The Sweeny Hub provides fractionation capacity for Permian Basin NGL production and access to U.S. Gulf Coast petrochemical, fuels and export markets.
Supply agreements have been secured for Y-grade NGL feedstock, including an agreement with DCP Midstream LP, which has an option to acquire up to a 30 percent ownership interest in the new fractionators.
The Sweeny Hub currently has 100,000 BPD of fractionation capacity through Phillips 66 Partners' Sweeny Fractionator One, 200,000 BPD of LPG export capability, and access to 9 million barrels of gross NGL storage capacity at the nearby Phillips 66 Partners Clemens Caverns.
Once the expansion is in service, the Sweeny Hub will have 400,000 BPD of NGL fractionation capacity and access to 15 million barrels of total storage capacity.
Oil production in the Permian Basin is forecast to rise nearly 3 mbd by 2023, according to June 2018 report by business information provider IHS Markit.
Total oil production in the Permian will be 5.4 mbd in 2023, more than the total production of any OPEC country other than Saudi Arabia, the report says. Nearly 41,000 new wells and $308 billion in upstream spending between 2018-2023 will drive the growth.
Production of both natural gas and natural gas liquids (NGLs) in the Permian are also expected to double during this period, reaching 15 bcf/d and 1.7 mbd, respectively.