Typical MRO Applications for Radial Oil Seals
May 02, 2018
Sponsored Content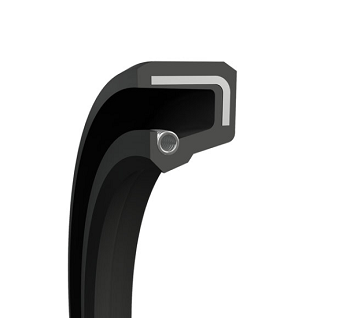 Figure 1. Radial oil seals are designed to keep oil and grease within the system and dirt and dust out. Source: Trelleborg Sealing Solutions
Sponsored content
Though their primary function is simple enough — to keep oil and grease in while keeping dust out — radial oil seals, also known as rotary shaft seals, are far from simple and play a role in just about every industry imaginable.
Used between rotating and stationary components, there are many different radial oil seal designs to choose from. Generally, radial oil seals feature a rigid outer component and a flexible, elastomeric sealing lip intended to keep oil or grease contained. Seals may have a single sealing lip, or in some cases multiple lips. They may also feature a dust lip to keep dirt and contamination out.
Another common feature of radial oil seals is that the primary sealing lip is constructed to maintain positive contact on the shaft, which may include the presence of a spring. These seals are referred to as spring-energized.
Used in most industries, radial oil seals from Trelleborg Sealing Solutions are fiber reinforced, making them suitable for high-speed applications and demanding environments. As such, they are an important part of the reliable operation and extensive service life of machines and equipment. Radial oil seals can be found in any rotating application requiring lubrication.
Radial oil seals are ideal for applications involving speeds up to 10 m/s (30 m/s in special cases), pressures up to 1 MPA and temperature ranges from minus 40 degrees Celsius to 200 degrees Celsius.
Applications
Radial oil seals can be found in any rotating application requiring lubrication.
Machinery
At the heart of most machine tools is the spindle (or shaft), which is the rotating axis of the machine. Because of its vital role in machine tools, the spindle needs to be protected and maintained, which is the ultimate function of a radial oil seal.
In particular, radial oil seals serve to keep machinery in optimal working order by preventing oil and lubrication leakage, which would disrupt normal machine function, while keeping damaging dust and dirt from critical components vital to machine operation.
Radial oil seals are often found in industrial machinery such as machine tools, injection molding machines and indexing tables found on assembly lines. For agricultural machinery in particular, radial oil seals prevent leakage of fluids that could harm the environment.
Turbines
Considering the number of turbines popping up all over the world, the role of radial oil seals in the performance of these power generation giants is critical. Housed in both the main bearing and main gearbox, radial oil seals prevent the ingress of dirt and dust from damaging critical components such as the pulse encoder system (found in both motors and generators), thereby ensuring that the systems, which run 24/7, are reliable.
Automotive
Radial oil seals are necessary to seal lube oil in both gasoline and diesel engines operating in conditions ranging from the tropics to the Arctic. As such, radial oil shafts can ensure the long service life of oil tankers, windmills, submarines, steel mills, refineries, automobiles and industrial machinery.
Other Applications
Although radial oil seals are designed for use in a number of industries from aerospace, food and pharmaceuticals, Trelleborg Sealing Solutions focuses exclusively on radial oil seals for the maintenance, repair and operating (MRO) industry.
When selecting a radial oil seal, the material is a very important consideration depending on the seal's specific application. The environment the seal is operating in can dictate what materials the seal should be manufactured from as well as the internal design of the seal. Likewise, chemical compatibility should also be taken into consideration when selecting seal material. For help determining what seal will be the best fit for your application, contact Trelleborg Sealing Solutions.
About Trelleborg Sealing Solutions
Trelleborg Sealing Solutions offers a number of sealing solutions for a variety of applications. For more information, visit Trelleborg Sealing Solutions.