Chinese Maker to Locate Solar Panel Plant in Florida
David Wagman | April 02, 2018
NextEra Energy says it is the counterparty to a supply agreement that was announced by China-based JinkoSolar in January and reported by Engineering360.
Under the deal JinkoSolar will supply NextEra Energy with up to 2,750 megawatts (MW) of solar modules — roughly seven million solar panels — over four years.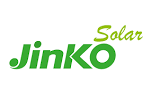 In conjunction with the deal, JinkoSolar is opening its first U.S. factory in Jacksonville, Florida, which is expected to create more than 200 direct jobs.
In January, President Trump imposed a 30 percent tariff on imported solar panel components, with the rate declining over four years.
NextEra Energy's Florida utility currently operates more than 930 MW of solar capacity in Florida, including 14 solar power plants. Over the next decade, FPL says it plans to more than quadruple its current solar capacity to more than 4,000 MW.
Once fully operational, JinkoSolar's factory is expected to have the capacity to build 400 MW of solar modules annually, more than one million solar panels a year. Production is expected to begin later in 2018.