FirstSolar to Build 200 MW Solar PV Project in Georgia
David Wagman | February 23, 2018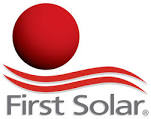 First Solar, Inc. is moving ahead with development and construction of a 200 megawatt (MW) ac photovoltaic (PV) solar power plant in Twiggs County, Georgia.
Arizona-based First Solar was awarded the deal as part of a 525 MWac Request for Proposals for Georgia Power's Renewable Energy Development Initiative. Cost details were not available.
The solar project is being developed under a Power Purchase Agreement with Georgia Power that includes electricity and renewable attributes generated by the facility. Construction is expected to begin in November.
Upon completion and commissioning, slated for late 2019, this will be one of the largest stand-alone PV solar plants in the southeastern United States. The project will be built on 2,000 acres near Warner Robins, Georgia.