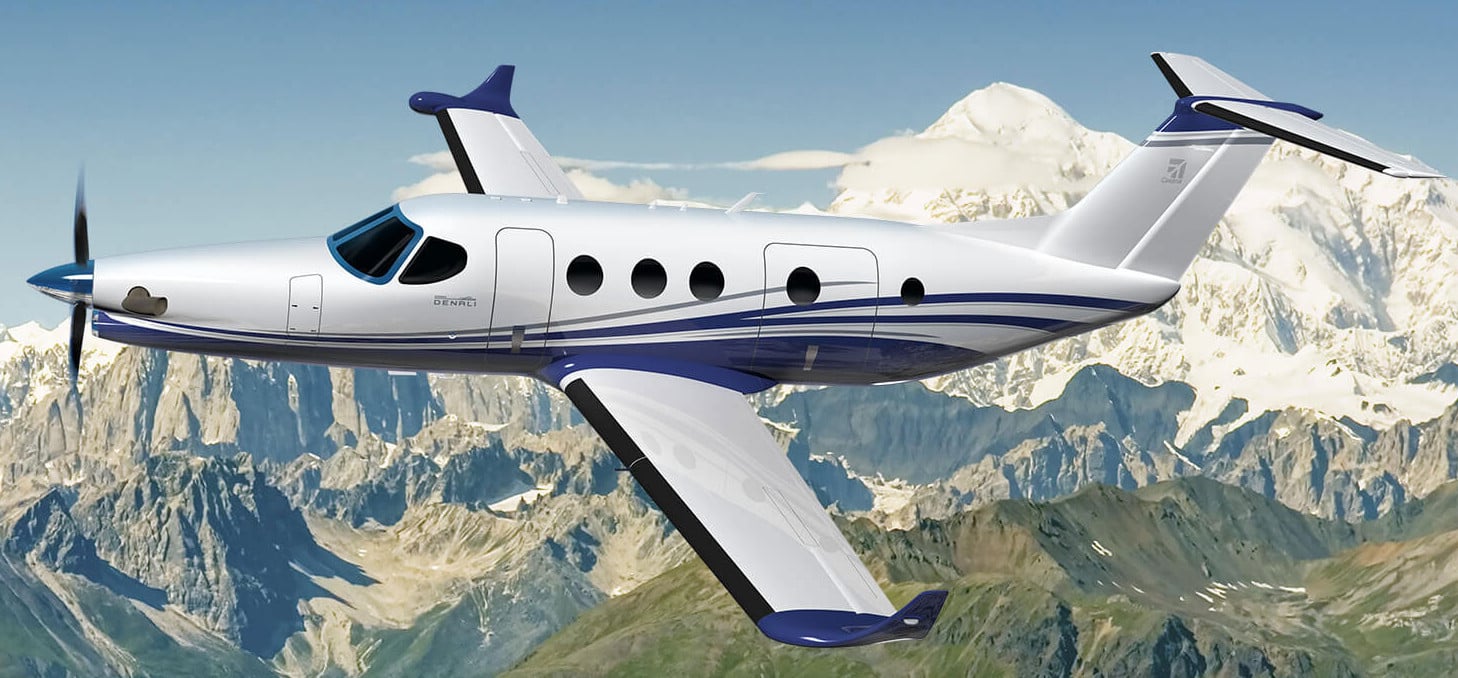 GE Catalyst will serve as the power plant for the single-engine Cessna Denali aircraft. Source: Textron AviationGE Aviation's Advanced Turboprop (ATP) Engine has received an official name: the GE Catalyst™ Advanced turboprop engine.
The first engine designed from a clean sheet in over 30 years in the business and general aviation market, the GE Catalyst features an all-new design while also incorporating proven technologies from GE's larger engines with billions of hours of service.
Preliminary design iterations on the engine began after GE recognized demand in the market for a next-generation turboprop in the 1,000-1,600 shaft horsepower (SHP) range in 2012. In the fall of 2015, it was selected by Textron to power its single-engine turboprop Cessna Denali aircraft.
Advanced Design
GE Catalyst outperforms competing engines in the same size class, achieving a 10 percent increase in cruise power while reducing overall fuel burn by up to 20 percent. Containing over 98 patented technologies, it is the first turboprop engine in its class to introduce air-cooled high-pressure turbine blades as well as two stages of variable stator vanes. These advanced flow control parts originally developed for supersonic engines will allow GE Catalyst to operate efficiently even in thin air at high altitudes. Its four-stage axial compressor provides an industry-leading 16:1 overall pressure ratio, enabling high efficiency and power in a compact design.
Additive Manufacturing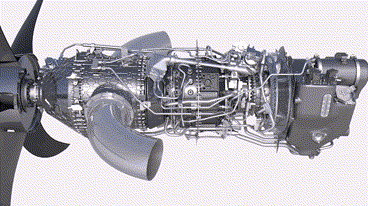 Twelve 3D-printed parts in the GE Catalyst replaced 855 conventionally manufactured components. Source: GE AviationThat design features a reduction in complexity thanks to additive manufacturing. GE Catalyst is the first turboprop engine in the world to incorporate 3D-printed components, resulting in reduced part counts, faster production, lower fuel burn and increased durability. Twelve parts 3D-printed from advanced alloys have replaced 855 conventionally manufactured titanium and steel parts, including stationary flow path components, sumps, heat exchangers, combustor liner, frames, exhaust case and bearing housings. Overall, 35 percent of the engine's parts are additively manufactured, contributing to a 5 percent reduction in the turboprop's weight and a 1 percent improvement in specific fuel consumption (SFC).
The unparalleled efficiency of the GE Catalyst allows an increase in cabin size, faster cruise speed, longer range and higher payload capacity while consuming the same amount of fuel as competing engines.
Simplified Control
GE Catalyst also features a digital control system that eases pilot workload and maximizes performance to create a jet-like experience. The Full Authority Digital Engine and Propeller Control (FADEPC) is a first in the business and general aviation turboprop market, and replaces conventional hydro-mechanical, multiple-lever control systems with a single-lever control.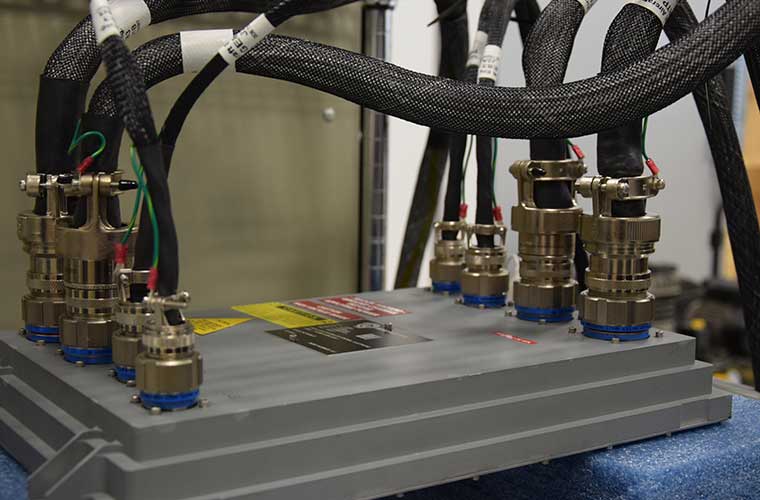 GE Catalyst will include a Full Authority Digital Engine and Propeller Control (FADEPC) system to simplify pilot workload. Source: GE Aviation"You are essentially allowing the pilot to focus on higher-level tasks," said Paul Corkery, general manager for GE Aviation Turboprops, in a press release. "The system can make flying as simple as pushing a lever and pilots love it. They have more time to fly the plane, look out of the window and take in the experience, instead of monitoring and adjusting the engine all the time."
Digitally-enabled Service
GE Catalyst can operate for 4,000 hours before requiring overhaul maintenance, improving that time frame by a third compared to its leading competitor. When the engine does require maintenance, best-in-class connectivity will make it easy to access engine health information. The digital control system collects performance data during each flight and sends it to the cloud to create a "digital twin" virtual simulation of every Catalyst engine that enters service.
"Our insights tell us that airplanes need different times between overhauls depending on their operating environment," said Corkery. "For instance, an airplane flying in a desert environment versus a more benign environment would require different intervals between overhaul. The digital twin-enabled service offering will help lower the ownership costs."
Turboprop Headquarters
GE Aviation has invested over $400 million to develop the engine since its announcement in November 2015. The company is building a new turboprop headquarters in the Czech Republic to develop, test and manufacture the engine. The new facility will eventually expand to provide employment opportunities for 500 additional workers.
GE Catalyst will undergo certification testing over the next two years. By the time it enters into service in 2020, the engine will have completed more than 2,000 hours of testing.