Last spring French president Emmanuel Macron inaugurated Station F, the world's largest startup campus. A 1920 railway depot, located in the 13th arrondissement of Paris, known as La Halle Freyssinet, was transformed into a campus to host more than 1,000 startups in a space greater than 34,000 square meters (over 365,000 square feet).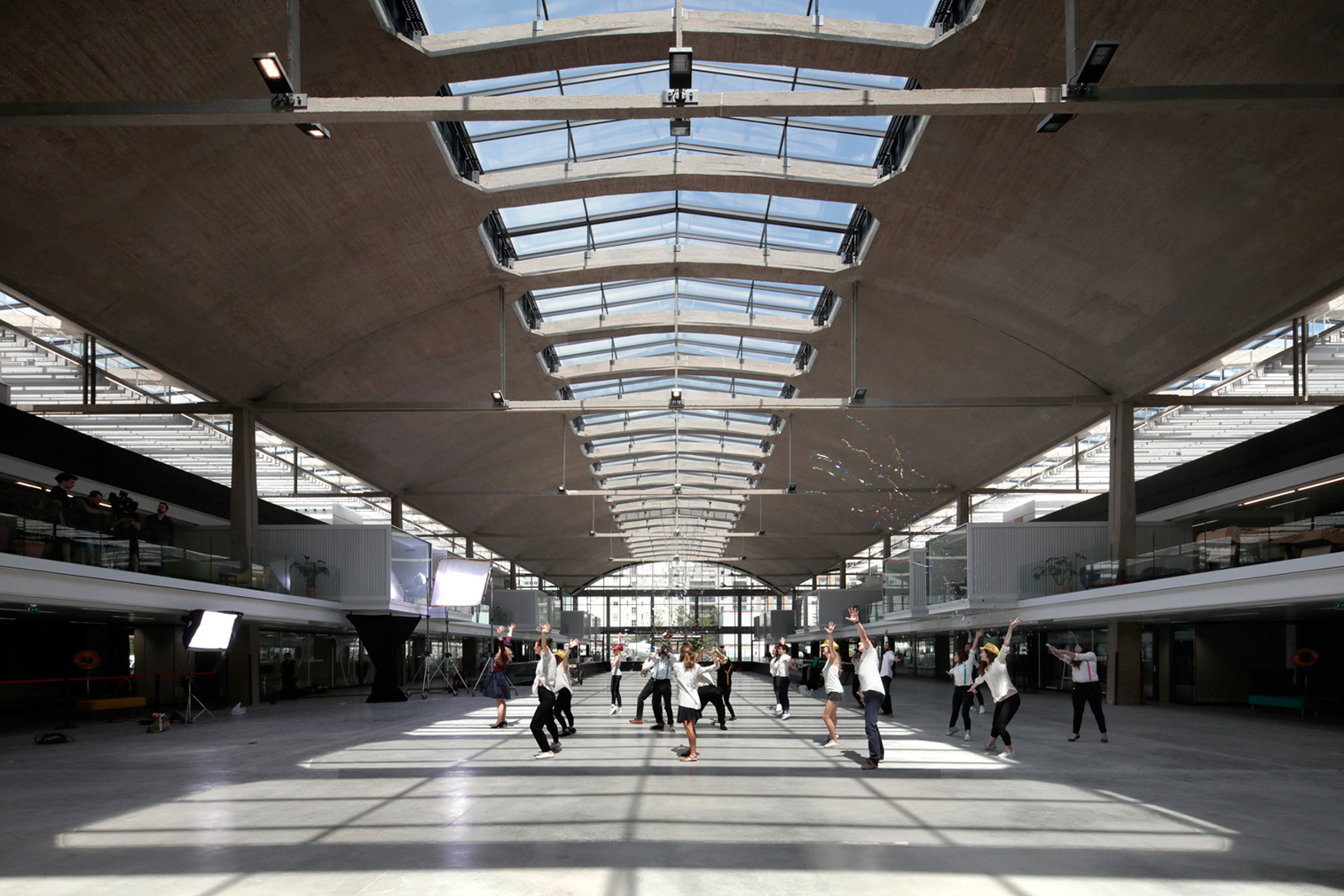 Source: Patrick Tourneboeuf
Designed by French architects Wilmotte and Associates, funded by over a quarter of a billion euros by investor Xavier Niel, and with an extension of 58 meters wide and over 310 meters long — the height of the Eiffel Tower — the initiative will put the French capital in the "geek" world, and show the impact of President Macron's policies to open France to innovation and technology, as well as to ease the business environment.
Roxanne Varza, director of Station F said: "Our goal with Station F is not only to create the largest startup campus in the world but also create a space that houses an entire startup ecosystem under one roof. It's a truly ambitious international project that puts France and Europe at the forefront of the international startup map."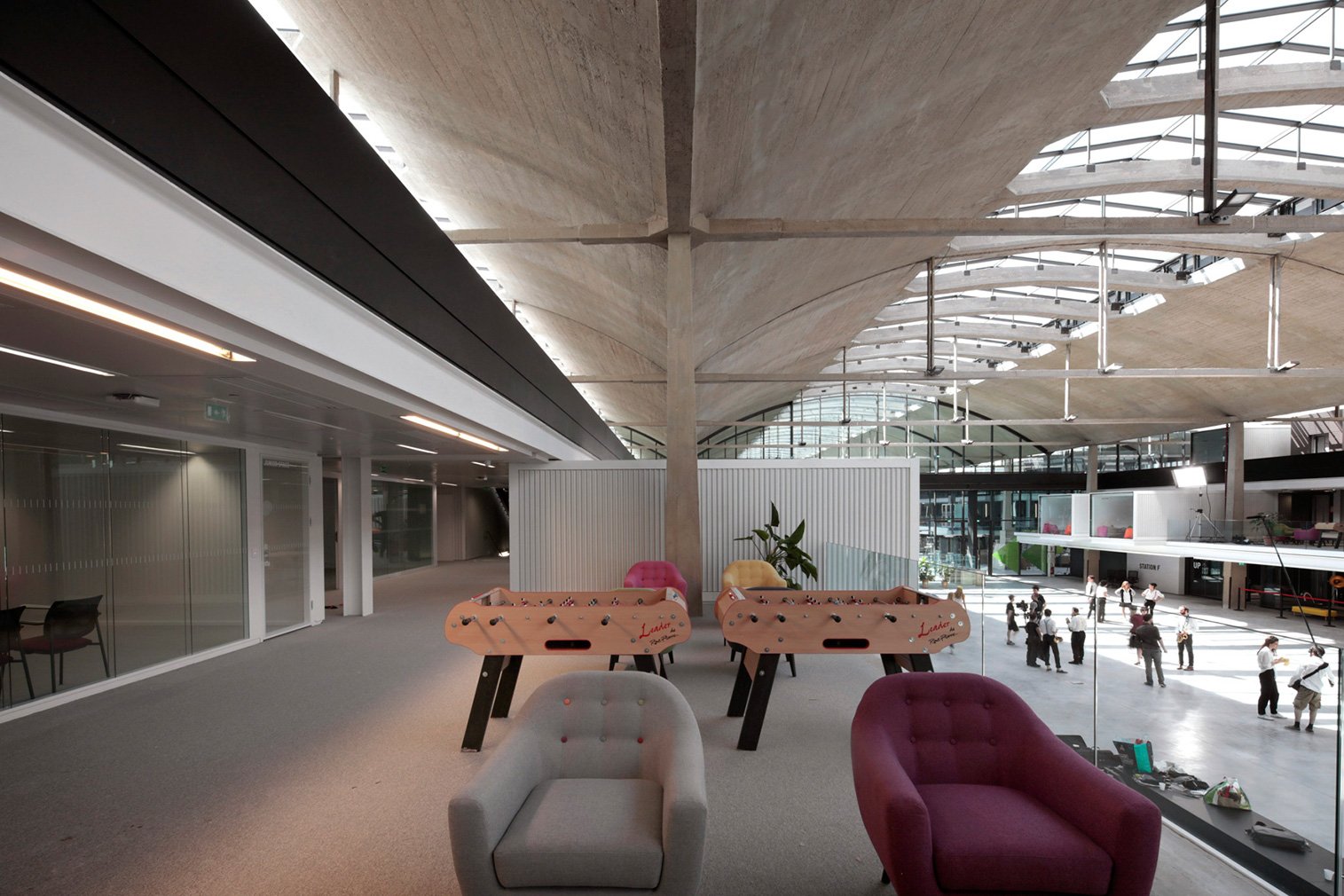 Source: Patrick Tourneboeuf
The physical division of the building consists of three sections called share, create and chill. The share section is where the common technical and social activities will take place. This section includes a 370-seat auditorium, a brainstorming room and two areas open to the public — a café and an innovation space. The create section — with over 3,000 desks — is the core of the building where the startup companies will be located. The chill section is the place to relax, with — among other venues — an Italian restaurant.
As of this year, Station F offers two main programs for prospect startups. The Founder's Program offers entrepreneurs a desk for €195 per month with access to advice from experts and resources. The Fighter's Program was created for those coming from under-privileged environments but who have an entrepreneurial mindset. This program is essentially the same as the Founder's Program but allows the startup to be a guest at Station F for one year without paying any dues. The idea is to attract people from poor environments such as developing countries.
According to the Station F website, "We support Fighters because we believe diversity is what fosters innovation and we believe that everyone has the right to become an entrepreneur. We help them by providing access to our campus, program and resources for free for one year."
This year, Station F is in the last stages of the construction of a housing project for its residents in need of housing. The project consists of three towers that will house 100 apartments just ten minutes from the campus.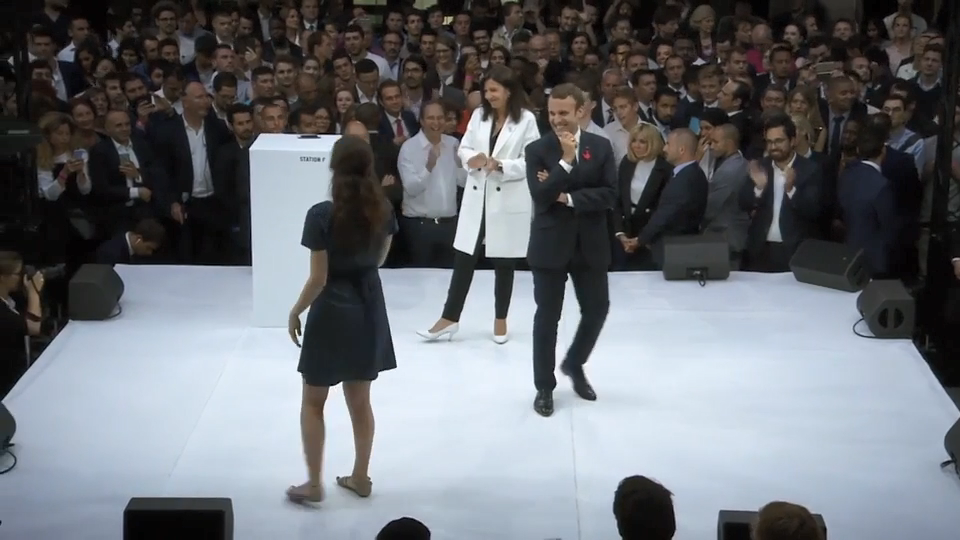 French President Emmanuel Macron inaugurating Station F. Source: Station F
Several big tech names are already established on campus: Google, Facebook, Amazon, GitHub, Airbnb, Evernote and BPI France. Several VCs and institutions dealing with taxes, intellectual property, research and visas will be available on campus.
Besides the technical activities, Station F will also host events in the realm of art, music, social events and other sectors. However, according to Varza, the primarily goal is to build a hub for France's flourishing startup ecosystem — somewhere entrepreneurs can meet, greet and get ideas off the ground.
"It's about putting startups at the center of the economy, and society," said Varza.
Source: Patrick Tourneboeuf