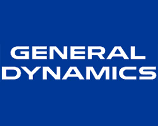 General Dynamics is buying CSRA in a deal worth $9.6 billion, including the assumption of $2.8 billion in debt.
CSRA is an IT company that could offer General Dynamics opportunities to sell software and services to the Department of Defense, the intelligence community and federal civilian agencies.
CSRA is organized into six service areas: cyber; data and analytics; digital platforms; digital services; enterprise business services; and intelligent business process services. The company's fiscal year 2017 revenue was $5 billion.
General Dynamics expects the transaction to be accretive to GAAP earnings per share and to free cash flow per share in 2019, and expects to generate estimated annual pre-tax cost savings of approximately 2 percent of the combined company's revenue by 2020.
Under the terms of the agreement, a unit of General Dynamics will launch a cash tender offer to buy all of the outstanding shares of CSRA common stock for $40.75 per share in cash. The tender offer is subject to antitrust clearance and the tender of a majority of the outstanding shares of CSRA common stock. General Dynamics expects to complete the acquisition in the first half of 2018.
General Dynamics plans to finance the transaction through a combination of available cash and new debt financing.